Cinemaginaire preps Mytho
Produced by Denise Robert (pictured), the feature comedy will go to camera next month.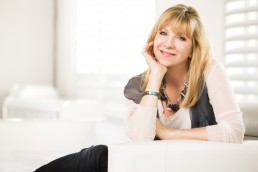 Cameras are set to roll this summer on Mytho, the latest project from De Pere en Flic 2 director Émile Gaudreault.
Produced by Montreal's Cinémaginaire (The Barbarian Invasions, 1:54), the film will go to camera in Montreal in August. Producers on the project are Cinémaginaire president Denise Robert (pictured, The Fall of the American Empire) and Gaudreault.
Mytho, which recently received funding from the Quebecor Fund's Film Production Assistance Program, is written by De Père en Flic 2's Eric K. Boulianne and Sebastien Ravary. It follows a compulsive liar whose lies begin to come true, causing more than a few disasters. The film will star comedian Louis-José Houde (De Père en Flic 2).
Les Films Séville will distribute the film in Quebec, with a planned summer 2019 release.
Mytho is produced with the participation of Telefilm Canada, SODEC, CBC, Harold Greenberg Funds and the Quebecor Fund.