Telefilm selects 45 projects for Talent to Watch program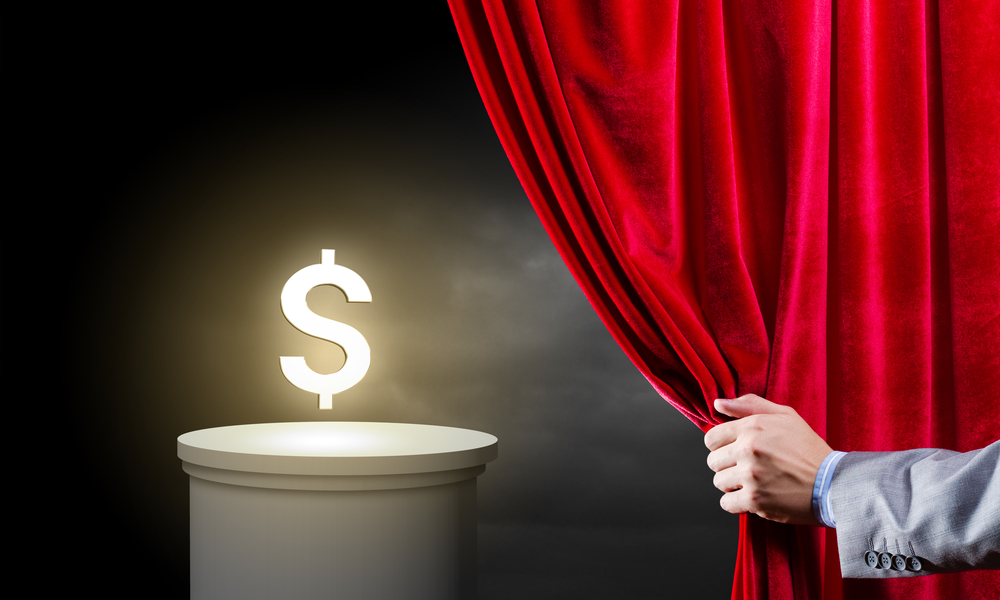 The revamped micro-budget funding program will fund projects from Madison Thomas, Reem Morsi and Thyrone Tommy, among others.
Telefilm Canada has selected 45 projects to receive funding through its newly launched Talent to Watch Program. The film funder completely revamped its Micro-budget Production Program last November, renaming it Talent to Watch and announcing it would double the number of films it supports every year, with funding up $127,500 per project.
In all, Telefilm has announced funding for 38 feature films and seven narrative web projects from across the country. The program is funded in part through the Talent Fund, which is supported by private donation, principal partners Bell Media and Corus Entertainment, as well as corporate donors. In 2016/17, the Fund received $2.57 million in funding, according to Telefilm's Annual Report.
"I'm pleased to report that, since the beginning of the year, we have raised an additional $1 million in commitments," said Hartley T. Richardson, chair of the Talent Fund, in a release. "Furthermore, we have added new partners including Québecor and we are determined to continue this momentum."
In addition to rebranding the program and funding more projects, Telefilm added additional designated partners including film cooperatives and festivals. This year, creative teams submitted their projects to the Program's designated partners, which in turn submitted projects to Telefilm for consideration by a jury. The Festival Selection Stream allowed filmmakers whose short films had been selected at a key festival to submit a project directly to Telefilm for jury consideration.
In May, three separate peer juries, comprised of industry members from English, French and Indigenous groups across the country, selected the projects.
The funding announcement comes one day after Telefilm appointed Christa Dickenson as its new executive director, replacing Carolle Brabant, who retired in March. Brabant spearheaded the redesign  of the funding program, along with Rhombus Media's Niv Fichman and Zapruder Films' Matt Johnson and Matt Miller.
Alberta
Events Transpiring Before, During, and After a High School Basketball Game: Ted Stenson (director/writer), Lewis Liski (producer), partner: Calgary Society Of Independent Filmmakers
British Columbia
All-in Madonna: Arnold Lim (director), Ana De Lara (producer), Susie Winters (writer), partner: National Screen Institute – Canada
Be Still: Elizabeth Lazebnik (director/writer), Sara Blake (producer), partner: Creative Women Workshops Association
Esluna: The World Beyond: Denver Jackson (director/writer), Daniel Hogg (producer), partner: National Screen Institute – Canada
Q: Benjamin Musgrave (director), Dustin Griffin (writer), Dawn Bird (producer), partner: CineVic Society of Independent Filmmakers
The Bannocking, web format: Carr Sapier (director), Mitchell Saddleback (writer), Damien Eaglebear (producer), partner: Bosa Centre for Film & Animation Capilano University, Indigenous
Manitoba
Billy: Jordan Molaro (director), Kyle Nobess (writer), Jorge Requena Ramos (producer), partner: On Screen Manitoba
Ruthless Souls: Madison Thomas (director/writer), Darcy Waite (producer), Partner: National Screen Institute – Canada, Indigenous
Ontario
40 Acres: RT! (writer/director), Glenn Taylor (writer), Lora Campbell (producer), partner: Caribbean Tales
Easy Land: Sanja Zivkovic (director/writer), Julie Strifler (producer), partner: Canadian Film Centre
Gay Mean Girls: Heyishi Zhang (director), Isabel Putz-Preyra (writer), Sennah Yee (writer), Mandeq Hassan (writer), Maddy Falle (producer), partner: Ryerson University
Hate: Reem Morsi (director/writer), Erica Orofino (producer), partner: Creative Women Workshops Association
Islands: Martin Edralin (director/writer), Lauren Corber (producer), Festival stream
Jump: Phil Connell (director/writer), Katie Corbridge (producer), Hayley Brown (producer), partner: Inside Out LGBT Film Festival
Le Corbeau: Ho Che Anderson (director/writer), Mohammed Hassan (producer), partner: Toronto Film School
Learn to Swim: Thyrone Tommy (director), Marni Van Dyk (writer), Alona Metzer (producer), parner: Canadian Film Centre
Once Upon a Time in Tehranto: Faran Moradi (director/writer), Natali Topalovska (producer), partner: Sheridan College
Québexit: Joshua Demers (director/writer), Shannon Fewster (producer), partner: York University
Scarborough: Rich Williamson (director), Catherine Hernandez (writer), Shasha Nakhai (producer), partner: Toronto Reel Asian International Film Festival
Songs She Sings in Shadows: Fazila Amiri (director/writer), Lesley Johnson (producer), partner: York University
Spawn & Geezer, web format: Louis Taylor (director/writer/producer), Karl Jason (director), Altair Pflug-Taylor (writer), partner: Caribbean Tales
Right Between the Eyes: Madeleine Sims-Fewer (director/writer/producer), Dustry Mancinelli (director/writer/producer), Yona Strauss (producer), Hayley Brown (producer), Festival stream
Stanleyville: Max McCabe-Lokos (director), Rob Benvie (writer), Ashley Shields-Muir (producer), Festival stream
The Village Keeper: Karen Chapman (director/writer), Leslie Norville (producer), partner: Caribbean Tales
There's No Place Like This Place, Anyplace: Lulu Wei (director/writer/producer), Ali Weinstein (producer), partner: ReelWorld Film Festival
This Place: Nayani Thiyagarajah (director), Golshan Abdmoulaie (writer), K. Devery Jacobs (writer), Camaro West (producer), Simone Ince (producer), partner: ReelWorld Film Festival
Worms: Ben Petrie (director/writer/producer), Dean Gold (director/writer/producer), Festival stream
Meilleur Avant, web format: Laura Bergeron (director/writer), Maxime Robin (producer), partner: Toronto Film School, Official-Language Minority Communities
Québec
Moment One: Mark Morgenstern (director/writer), Carole Bouchard (producer), partner: Main Film, Official-Language Minority Communities
Bleed With Me: Amelia Moses (director/writer), Mariel Scammell (producer), partner: Mel Hoppenheim School of Cinema Concordia University, Official-Language Minority Communities
Cimes: Daniel Daigle (director/writer/producer), Louis Lavoie Isebaert (producer), partner: Mel Hoppenheim School of Cinema Concordia University
Damascus Dreams: Émilie Serri (director/writer), Audrey-Ann Dupuis-Pierre (producer), partner: Doc Circuit Montreal
Femmes au Sommet, web format: Florence Pelletier (director), Samuel Trudelle (writer), Caroline Côté (producer), partner: Main Film
Jusqu'au déclin: Patrice Laliberté (director/writer), Nicolas Krief (writer), Julie Groleau (producer), Festival stream
La Marina: Christophe Levac (director/writer), Etienne Galloy (director/writer), partner: Main Film
Le Bruit des Moteurs: Philippe Grégoire (director/writer), Andrew Przybytkowski (producer), partner:  Main Film
Les Libres: Nicolas Lévesque (writer/director/producer), Jean-Philippe Archibald (producer), partner: Coop Spira
Note de passage: Frédérick Neegan Trudel (director), Jocelyn Martel-Thibault (writer), Line Sander Egede (producer), partner: Institut national de l'image et du son
Tara: Laurence Turcotte-Fraser (director/writer), Katerine Lefrançois (producer), partner: Mel Hoppenheim School of Cinema Concordia University
New Brunswick
Queen of the Andes: Jillian Acreman (director/writer), Arianna Martinez (producer), partner: New Brunswick Filmmakers Co-operative
Newfoundland & Labrador
Little Orphans: Ruth Lawrence (director), Emily Bridger (writer), Jennifer Hawley (prodcuer), partner: St. John's International Women's Film Festival
Nova Scotia
Bone Cage: Taylor Olson (director/writer), Melani Wood (producer), partner: Atlantic Filmmakers Cooperative
CareCroft, web format: Koumbie (director), Amy Trefry (writer/producer), partner: WIFT-AT
Murmur: Heather Young (director/writer), Martha Cooley (producer), partner: NSCAD University
Yukon
Thin Ice, web format: Kelly Milner (director/producer), Kirsten Madsen (writer), partner: Yukon Film Society
Image: Shutterstock