CFC names Cineplex film program residents
Brooke Banning, Evren Boisjoli and Isa Benn are among the 19 producers, writers, editors and directors chosen for the annual Cineplex Entertainment Film Program.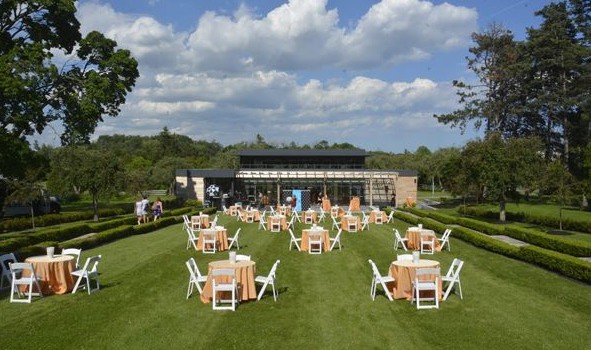 The Canadian Film Centre (CFC) has named the 19 participants selected for its annual Cineplex Entertainment Film Program, beginning July 16.
The full-time program offers 19 residents the opportunity to put their skills into practice and develop and package original content for the international entertainment market.
Ringing in the organization's 30th anniversary, this year also marks the first film program cohort predominantly made up of female talent, with women comprising 13 out of the 19 participants.
The five producers set to take part in this year's lab are Evren Boisjoli, Samantha Kaine, Elizabeth Melanson, Alexandra Roberts and Danny Sedore, while the director's section will feature Kim Albright, Joseph Amenta, Isa Benn, Karen Chapman and Julia Hart.
Elsewhere, Brooke Banning, Laurel Brady, Sina Gilani, Murray Peeters and Julia Rowland join the CFC's incoming writers cohort.
The four editors taking part in the program are Lee Walker, Christopher John Malanchen, Orlee Buium and Ben Allan.
This year's program runs from July to December.