Netflix picks up Pixcom's Vertige
The psychological thriller, which is currently being adapted in France, is now available on the streamer's Canadian service.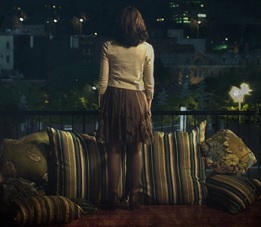 Netflix has picked up the Canadian streaming rights to Pixcom Productions' psychological thriller Vertige (6 x 60 minutes).
Written by Michelle Allen and directed by Patrice Sauvé, the French-language drama tells the story of a young woman who wakes from a coma and attempts to piece together the series of events that led to her suspicious fall from a rooftop.
The project, which previously aired on Series+ and TVA, is also being adapted for audiences in France by Paris-based Noon Productions.
Pixcom is one of a number of Quebec-based companies that is placing an increased focus on international sales of both finished projects and proprietary formats.
Another scripted series from Pixcom, Apparances, is also being adapted for the French public broadcast channel France 3. The adaptation is being handled by Samka Productions, with the series scheduled to begin airing this fall. The Montreal prodco is also behind the Club Illico original series Victor Lessard, which is also directed Sauvé.