Frontieres adds Canadian projects to official selection
Fantasia's international copro market for genre projects has also added a new pitch and development session for emerging filmmakers from the Arctic.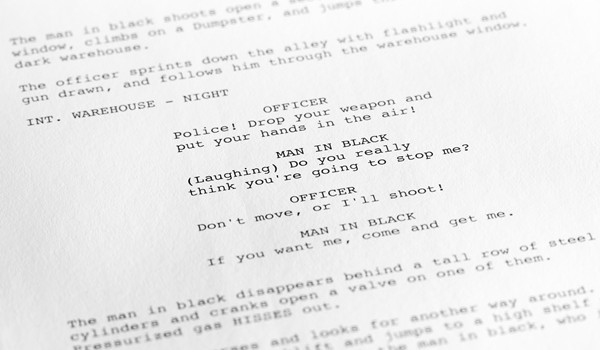 Frontieres, an international copro market for genre films from Europe and North America, has announced the final 10 projects in development that it will present at the Fantasia International Film Festival in Montreal this July.
Among the Canadian projects added to the official selection is writer/director François Blouin's A Moment of Pure Joy (Jusqu'à La Fin), produced by La maison de prod's Stéphanie Morissette and C.S. Roy.  Also heading to the festival is director Maya Annik Bedward's documentary Black Zombie (produced by Third Culture Media), which will be co-presented with the Montreal International Documentary Festival (RIDM) – Doc Circuit Montreal, a market for documentary films. The presentation marks the launch of a new partnership between the markets, which aims to strengthen ties between the documentary and genre communities.
These projects join previously announced Canadian films Aztec Honey Moon, from writer/director Nate Estabrooks and produced by Space Tigers' Michael Leclair and Estabrooks; writer/director Leah Johnston's Creature He, produced by Wildling Pictures' Kristy Neville and Matt Code, as well as Johnston; and Nyla Innuksuk's Slash/Back, which she wrote alongside Nate Wilson, and which is produced through her Mixtape VR prodco, with Daniel Bekerman (Scythia Films) and Christopher Yurkovich (Stellar Citizens) also serving as producers.
The international films selected for the program that were announced this week are writer/director Marco Cacioppo's At the Break of Dawn (Denmark/Italy); Birds of a Feather from director Hanna Bergholm and writer Ilja Rautsi (Finland/Sweden/Norway); Bolt (France) from director/writer Thierry Lorenzi and writer Stéphane Cabel; and writer/director Jim Hickcox's Close to You (U.S.); The Containment (Mexico) from writer David Desola and writer/director duo Jack Zagha and Yossy Zagha; writer/director Jacqueline Castel's Mihara (U.S.); Terrorbit (U.S./U.K.) from director/writer Jonas Odenheimer and writer Joshua James; and The Twin (Finland) from writer/director Taneli Mustonen and writer Aleksi Hyvärinen.
In addition, Frontieres announced the launch of the Arctic Chills Pitch and Development Session to highlight emerging short filmmakers from Arctic regions. The session is co-presented by Telefilm Canada, the ImagineNATIVE Film + Media Arts Festival and the International Sàmi Film Institute. Through the program, filmmakers from Greenland, northern Scandinavia, Nunavut, the Northwest Territories and the Yukon will come together to develop scripts for the upcoming anthology film Arctic Chills. 
Frontieres at Fantasia will also offer the Created by Women Pitch Session, presented by Telefilm and Women in Film + Television – Vancouver. The session will include six first feature projects from up-and-coming female writers and directors across Canada.
Frontieres will return to the Fantasia International Film Festival for its 10th annual copro market, taking place from July 19 to 22, 2018.