NFB reports progress on Indigenous Action Plan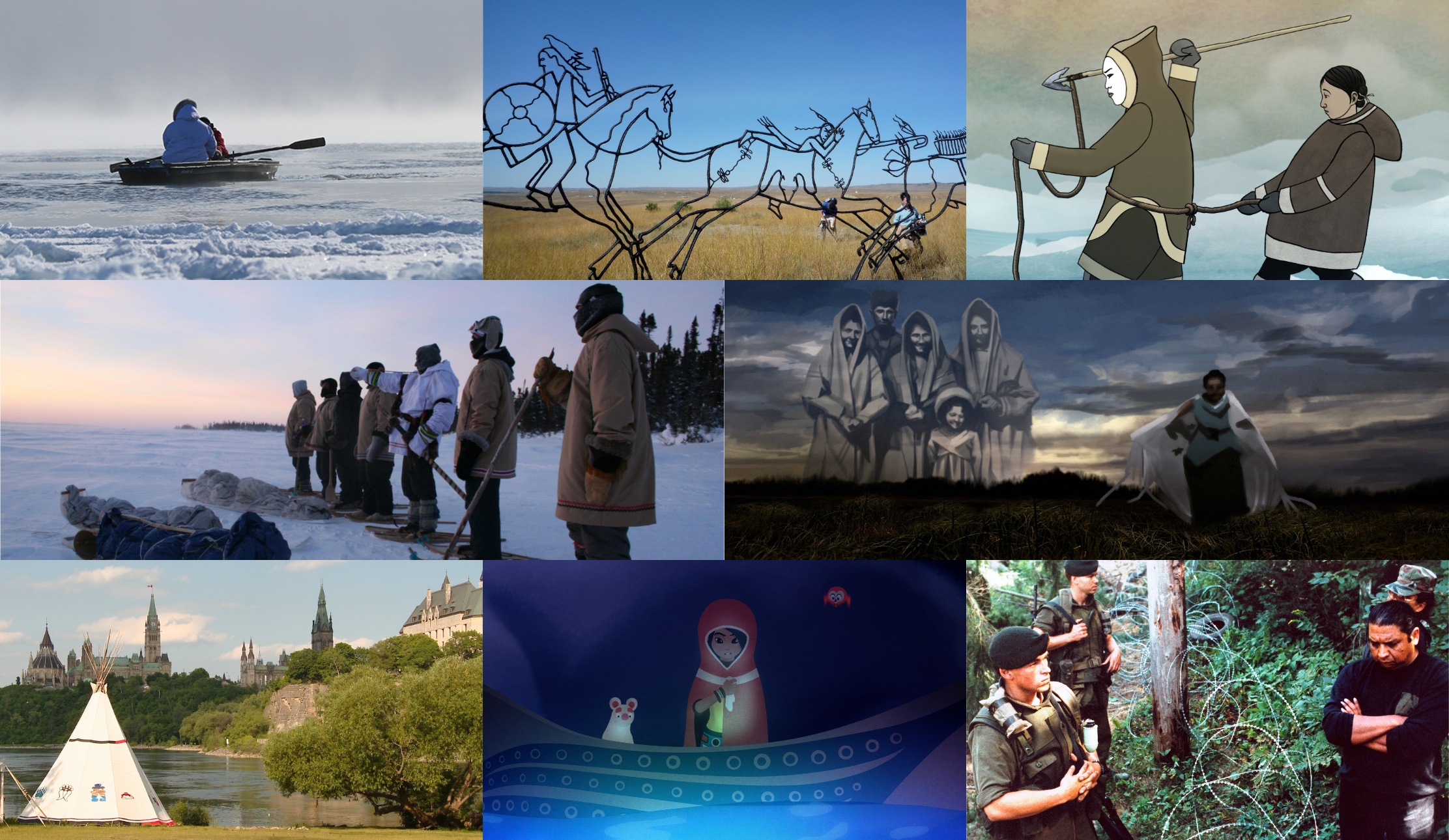 The producer has committed to investing 15% of its spend on Indigenous-directed projects by 2020.
One year since initiating its Indigenous Action Plan, the NFB says it is on track to reach its targets.
Announced last June, the three-year plan, which was designed to achieve an "institutional transformation" across the organization, outlined a number of goals to be reached by 2020. Those included a commitment to investing 15% (approximately $2 million) of the NFB's annual production spending to Indigenous-directed projects, as well as achieving representational parity (or 4%) at all levels of the workforce.
This week, an NFB report said the organization had increased its development and production spending on Indigenous-led projects to roughly 10% of its annual total (from around 9% last year). The organization currently has 35 Indigenous-led projects at various stages of development or production, and says it is on track to achieve its target of increasing that to 15% (or $2 million) by 2020. The producer has also hired two new Indigenous staff members in its production and marketing departments, and said it remains on target to reach representational parity within the next two years.

As well, almost half of NFB staff has taken part in Indigenous cultural awareness activities, with all staff set to complete the training by 2019-2020. The organization is also continuing to develop a new Indigenous Voices and Reconciliation (IVR) Learning Program, which is an educational program for teachers and students across the country set to launch next year.
Among the NFB's other goals was to host more than 150 community screenings via the Aabiziingwashi (Wide Awake) Indigenous Cinema Tour, which features screenings of films from the NFB's collection of more than 250 Indigenous-created projects. NFB commissioner and chairperson Claude Joli-Coeur told Playback Daily the cross-country initiative has gained more traction than the organization had anticipated, with more than 900 screenings taking place over the past 12 months. As a result, the NFB has extended the tour by an additional two years.
"One year into our Indigenous Action Plan, I'm encouraged by the progress we've made in transforming how the NFB works with and serves Indigenous peoples, in creation, education, accessibility and more. There's so much more to do and we're looking to build on these results in year two," said Joli-Coeur.
In addition to its Indigenous Action Plan, the NFB also recently signed a signed a memorandum of understanding (MOU) with APTN to work more closely with the broadcaster.
Under the agreement, the NFB and APTN agreed to collaborate on a number of measures to strengthen their relations with Indigenous Peoples and creators. Those included developing and implementing strategies for hiring, integrating and retaining Indigenous employees; jointly developing best practices for the production and distribution of doc, animation and interactive projects from Indigenous creators; and sharing data and research with a view to better serving audiences. The report did not give an update on results from this MOU.