Space, Syfy set Killjoys, Wynonna Earp returns
The sci-fi originals will return in back-to-back Friday slots starting next month.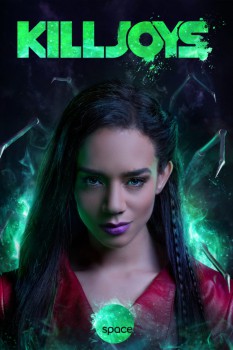 Space originals Wynonna Earp and Killjoys will return in back-to-back slots on Friday next month.

Both sci-fi series are set to return on July 20, with Wynonna Earp airing at 9 p.m., followed by Killjoys at 10 p.m. Both will air day-and-date on U.S. broadcaster Syfy.
Last year, Space aired the shows on Friday on either side of season three of Prodigy Pictures sci-fi mystery Dark Matter, which was not renewed for a fourth season.

Created by Michelle Lovretta (Lost Girl) and produced by Boat Rocker Studio's Temple Street, Killjoys follows three intergalactic bounty hunters. Season four will pick up with Dutch (Hannah John-Kamen) on a mission to face her enemy.
Last September, Space and Syfy renewed Killjoys for a fourth and final fifth seasons, with 10-episodes each. In February, Boat Rocker announced that Lovretta, who served as showrunner for the first three seasons, would hand over the showrunning to Adam Barken (X Company) for the final 20-episodes. Barken has been a writer and producer on the series since season one. Lovretta will remain an exec producer and writer on the series.
Additional exec producers include Boat Rocker's co-presidents David Fortier (Orphan Black) and Ivan Schneeberg (The Next Step), alongside Stephan Pleszczynski (Remedy), and Karen Troubetzkoy (The Listener). Production executives for Bell Media include Rebecca DiPasquale (The Listener) and Kathleen Meek (Motive).
Killjoys is one of the most-watched original series on Space and was a top-10 show in the 2016/17 broadcast year among total viewers, adults, and females in key demos (A25-54 and A18-49), according to Bell Media.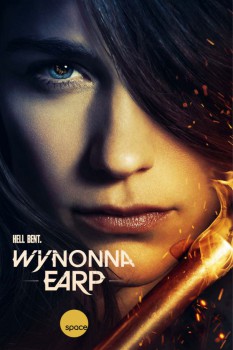 Meanwhile, Calgary-shot Wynonna Earp returns to air with its eponymous star, played by Melanie Scrofano, having given birth at the end of season two – both in real life and the series. As showrunner Emily Andras told a Banff World Media Festival audience last week, Scarfano kept the cast and crew on their toes during the shooting of season two, with her pregnancy following the same arc as the character, and giving birth just days after ADR wrapped. The new season will see Wynonna and Doc Holliday (Tim Rozon) fighting revenants in order to save their child's future.
Wynonna Earp is produced by Calgary-based Seven24 Films, with the prodco's Jordy Randall (Heartland) and Tom Cox (Young Drunk Punk) serving as exec producers. David Ozer (Dirk Gently's Holistic Detective Agency), Ted Adams (V-Wars), Rick Jacobs (Locke and Key) and Todd Berger (Take Two) also exec produce. Brian Dennis (The Best Laid Plans) serves as producer.
In its Friday 9 p.m. slot, season two of the series made Space the most-watched entertainment specialty channel among 18-34 and 18-49 viewers.
Wynonna Earp is produced in association with Space and Bell Media and distributed globally by IDW Entertainment.