Playback's 2018 Hall of Fame: Valerie Creighton
An outspoken proponent of Cancon, the CMF president and CEO has devoted her career to growing the biz.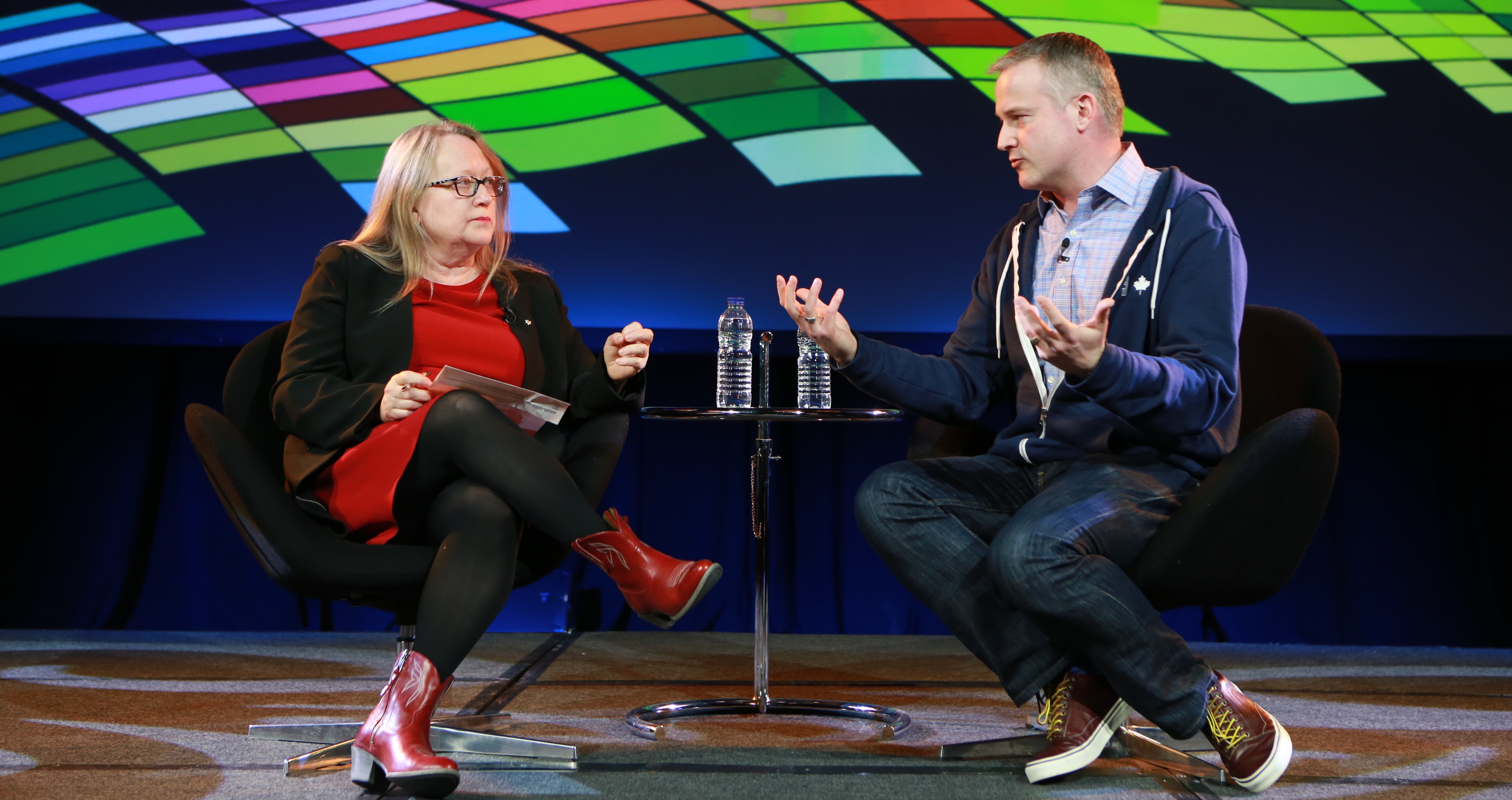 Fearless, yet sensitive. A consensus builder unafraid to take a stand. A prairie rancher who feels equally at home in an L.A. cocktail party or an Ottawa boardroom.
Valerie Creighton is one of the industry's most idiosyncratic personalities – and also one of the most influential of the last two decades.
The many sides of Creighton were first developed as a child who grew up in a highly political family. Her step-father was actively involved in the early New Democratic Party with Tommy Douglas, while her mother babysat Douglas' daughter, Shirley. (Future mother of Keifer Sutherland.) But, it wasn't a path that appealed to her. Instead, Creighton opted for a degree in fine art.
Yet the call of democracy was strong, and she ended up taking on policy roles in the arts communities with the Saskatchewan government, before going on to play a leading role in Canadian media policy.
Today, she's president and CEO of the Canada Media Fund – one of the largest television funding bodies in Canada, and one that's responsible for dishing out more than $350 million in financing each year to producers. She's overseen the body's restructuring not once, but twice, and is often neck-deep in political activity, working with broadcasters and the government to chart a path forward for Cancon and bring new, diverse voices to the table.
Creighton got her start in film and television almost by chance. Working in the Saskatchewan provincial government, she helped set up the SaskFilm board in 1989. Later, when SaskFilm was hunting for a new executive director/film commissioner, she was placed in the role on an interim basis. It was a position she'd turn into a permanent one, filling the role from 1999 to 2005.
Her early industry-building style became evident at SaskFilm, where she took on the challenge of promoting the province as a filming destination for international producers. "I realized [Saskatchewan] was such a small and isolated place in the world there was no possibility for it to have the resources or depth to make a mark outside the province," says Creighton.
But Creighton saw an opportunity to instead partner with other seemingly isolated destinations. Banding with other Western provincial film bodies, Creighton and her peers spearheaded the creation of the first Western Canada booth at NATPE in 2001.
The result, helped along by the opening of a new Regina-based sound stage, Canada Saskatchewan Production Studios, was a modest growth in local production opportunities, including Terry Gilliam's Tideland and Mind's Eye Entertainment's Incredible Story Studio, the series on which Tatiana Maslany (Orphan Black) got her start.
Towards the end of her time at SaskFilm, the board was putting $75,000 per year into international promotion efforts, despite receiving pushback from government officials who couldn't understand the reasoning behind the spending.
"I did the math and we learned that, of the $225,000 we put in [over three years], we were able to directly tie $22 million in film work back to the province," says Creighton.
Her ability to sell her ideas to her colleagues and her superiors is one of Creighton's greatest strengths, says Carolle Brabant, the now-retired executive director of Telefilm. Brabant first met Creighton in the early 2000s at an international meeting of provincial funders. "She was very much in control of the environment, the information. I don't remember the specifics, but I remember she was very articulate in expressing herself, her ideas," says Brabant. "She knows how to convince people."
This skill set would become one of her biggest assets and was one of the primary reasons Creighton was headhunted to lead the Canadian Television Fund, a body which, a decade into its mandate, was preparing to restructure.
"In those days, Telefilm managed the equity investment fund of the Canadian Television Fund, while the CTF managed the licensing top-up program," says Creighton. "That meant there were two boards and producers had to apply to two separate entities. It was a long, complicated administrative process."
In 2005, the government mandated that TV funding be consolidated under the CTF's oversight, but that administration of that funding be handled by Telefilm. It set a March 1, 2006 deadline.
Joining the CTF in January 2006, Creighton had two months to make that happen. Working with Brabant, who was then director of finance at Telefilm, the two organizations were fully restructured, with some CTF staff moving to the film funder and vice versa.
It was a huge undertaking, with more than 90% of employees at both organizations affected by the change. Creighton's solution was to take a collaborative approach, recalls Brabant. At one point, for example, legal snafus were holding up the process, so Creighton gathered all the lawyers in a room and wouldn't let them leave till they sorted it out.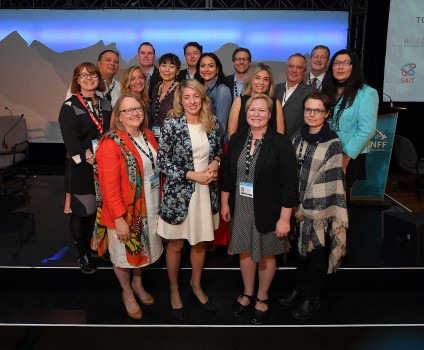 "She builds consensus with stakeholders – it's part of her leadership style," says Brabant. "She really puts the people who can make a difference [together], and it's not just for show. It's a way to make people feel that they're part of the process."
Three years later, in 2009, the CTF was set for a second reshuffling, this time at the behest of the CRTC and the governing Conservative Party.
Between the launch of services like Netflix that created increased demand for easier access to fast internet, and growing concern over the future of cable subscription, the Government mandated the CTF revamp its focus towards content that lived across multiple platforms to meet the new way audiences were consuming content.
The CTF and Telefilm's digital-oriented Canada New Media Fund were combined, forming the Canada Media Fund. Going forward, every funded project had to offer a second distribution platform, in addition to TV.
"I was excited about the change," she says. "I wasn't quite sure how we were going to manage it, but I thought it was absolutely the right direction to go.
"But there was a lot of resistance. People pushed back against the idea that every project had to be connected to another platform."
Further concerns cropped up as well, such as how the CMF would distribute funds among experimental versus convergent content and how it would treat OTT and SVOD projects that didn't have a broadcaster attached.
To try and solve the problems, Creighton invited top industry members into a room to host a town hall. But the differing voices – and sheer enormity of the challenge – made her realize that approach wouldn't work. So, instead, she wrote down the top 12 issues that had come up in discussion and asked for volunteers to help solve each problem individually.
"People are smart and, while they might not agree with what you're doing, if you can explain the why to them, they'll have a basis on which to move forward," she says.
The result was a CMF structure that's remained pretty much unchanged until today – a body that prioritizes digital content in a way that hadn't been done before. Creighton admits the end result wasn't perfect, but she says that by pushing producers to prioritize digital, the film and TV community in Canada is better poised to deal with the disruptive nature of online content.
Indeed, shortly after the CMF began its new mandate, funding boards across the world began asking for policy guidance, while new digital-only agreements with New Zealand, Mexico, Denmark and others popped up in quick succession. (The fruits of those labours are just now hitting the market.)
Once again, in 2018, the CMF's operating structure finds itself in the spotlight, this time amid the Broadcast Act review and the decreasing dollars coming from BDUs.
"It always seems to come back to Netflix," she says. "But the issue [of Canadian content in a digital era] is so much bigger than that."
Much of the future of Canadian content is out of her hands, she says, but the primary issue she hopes will be addressed in the Broadcasting Act review is a softening of the broadcast licence trigger requirements, which could open up new opportunities for creators. She points to the example of Emerald Code (Shaftesbury/Shaw Rocket Fund), a YouTube-only STEM series aimed at girls that pulls in an average of 100,000 viewers per episode.
"And what's wrong with that?" she asks. "Isn't that what we want from great Canadian content? [The CMF is] always focused on trying to gain more flexibility."
However, breaking through the clutter and making content discoverable – to not just Canadians but the entire world – is the challenge of the next decade, she says. Canadian producers are still very much ingrained in the old way of doing things. She points to the Encore+ YouTube channel, which launched in November 2017 and on which old Canadian shows are available for free, as a primary example of those opposing factions.
"This was something I was determined to do before I died," she jokes. "But there was a lot of pushback. Some saw it as competition, others wanted to be paid. I mean, this was content that was in a dark vault that nobody was seeing. At best, it could generate some income for the rights holder. At worst, the content was visible if actors, directors, writers and others wanted to use it as a calling card."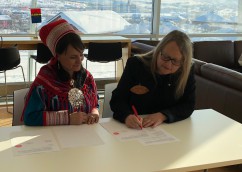 Today, more than 18,000 people subscribe to the channel and the videos have amassed over 2.6 million views. She counts that, alongside the collaborative work she did to set up the Indigenous Screen Office, as some of her biggest career achievements. While she's received numerous accolades for her work over the years, she's perhaps most proud of receiving the Saskatchewan Order of Merit, which she was awarded in 2016 for her economic and cultural contributions to her home province.
Her next challenge is a new branded hub for Canadian content – a way to aggregate and collectively sell Cancon – which is scheduled to launch later this year. She remains mum on details but likened the visual identity of the new brand to that of the Vancouver Olympics' "Own the Podium" push, which successfully rallied the country around the 2010 Games.
"We have to be careful. I mean, you can't just go to Canadians and say: 'Eat this broccoli. It's good for you.' You can't force-feed people what they want to watch," she says. "Content has to stand on its own. But we can give it a bit of a push."
Playback's Canadian Film & Television Hall of Fame was founded in 2007 to recognize extraordinary achievements in the Canadian entertainment industry. Inductees are selected by a jury of their peers.
This story originally appeared in the summer 2018 issue of Playback magazine
Image: Valerie Creighton with Facebook Canada's Mark Dinsdale. Courtesy of the CMPA.