NSI updates Totally Television program
Among the changes, producers with adaptations from existing IP can now apply for the 11-month course.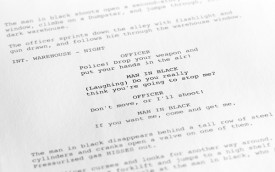 The National Screen Institute – Canada (NSI) has updated the guidelines for its Totally Television program.
The 11-month development program, which offers up to four teams the opportunity to develop TV projects with established showrunners and story editors, will now accept applications from filmmakers with adaptations from existing IP. These adaptations can include content based on novels, plays, webseries and podcasts. Projects in the children and animation realm, however, will not be eligible for the program.
In addition, Totally Television, which previously ran September to June, will now run from January 2019 to November 2019. Projects that advance to phase two will  attend the Los Angeles-based Scripted Summit, a conference and market dedicated to scripted content.
To apply for the course, writers must either have a post-secondary writing degree or diploma or have one previous writing credit. Meanwhile, producers applying must have a minimum of three year's experience in production, legal, marketing, distribution or development or a combination of experience in these fields.
Throughout the Totally Television program, teams work with experts and execs to fine-tune their TV concepts. The final two teams in the program receive $5,000 towards developing their project.
NSI will host a live Facebook Q&A on June 26 with recent program participants to answer questions about the application process and what to expect from the training.
The deadline for applicants is August 13. 
Image: Shutterstock