Bruce Hills named JFL president
The longtime festival COO takes over as the Montreal-based company comes under new ownership.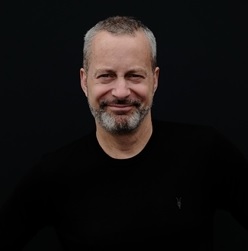 Just For Laughs has named longtime COO Bruce Hills president, effective immediately.
Hills is a 32-year veteran of the festival, serving as COO for the past 19 years. In that role, he oversaw operations for all English programming, including its festivals and television specials.
In the new position, Hills will continue to oversee all aspects of Just For Laughs Montreal, the expansion of JFL's festivals and tours, and the development and production of English-language content emanating from the festivals.
Hills takes over eight months after JFL founder and former president Gilbert Rozon stepped down from the organization following sexual assault allegations made against him by numerous women. In May, a Quebec Superior Court judge authorized a class-action lawsuit against Rozon, filed by a group of women who allege Rozon sexually assaulted or harassed more than 20 women between 1982 and 2016.
News of Hills' appointment comes just after Bell Media announced last week it had taken an ownership stake in JFL. The JFL Group is now owned by talent agency ICM Partners, event promoter Groupe CH, comedian Howie Mandel and Bell Media.