Jill Golick named Women in View exec director
The former WGC president replaces Rina Fraticelli, who stepped down in March.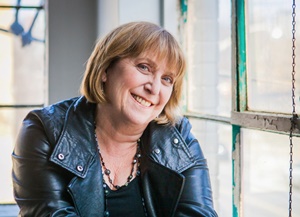 Women in View (WIV) has appointed Jill Golick to lead the organization, replacing founding exec director Rina Fraticelli.
Women in View was created in 2008 by Fraticelli and Liz Shorten to produce a conference highlighting the under-representation of women in media. It has since expanded, releasing an annual On Screen Report, as well as launching programs to increase inclusion and diversity in the industry, including 2x More, Five in Focus and MediaPlus.
Under Golick's leadership, the organization will expand its focus to providing solutions to the problems preventing women from advancing in the industry. Golick will work alongside WIV general manager Amber-Sekowan Daniels to launch a portfolio of new programs in the early fall.
Golick stepped down as president of the Writers Guild of Canada in April after eight years at the helm. She has more than 30 years experience as a showrunner, writer and producer, and has served on WIV's board of directors since 2016. She also created, wrote, financed and produced digital detective series Ruby Skye P.I, and teaches TV writing at York University.
Fraticelli left the non-profit in March to start a position at McMaster University.
"Over the last nine months we've revealed and recognized what a miserable experience women have had in film and
TV," said Golick in a release. "But I believe we are at a unique moment in time when we can make significant change."
"We are so thrilled to have Jill at the helm, leading the charge to ensure gender equity becomes our new reality," said WIV chair Tracey Deer. "She is passion personified with big, bold ideas that will get us to the goal line sooner rather than later."