Eight Canadian producers head to Trans Atlantic Partners
Shaftesbury's Stephanie Ouaknine and Compass Productions' Joe Balass are among the Canadian independent producers set to take part in the copro program.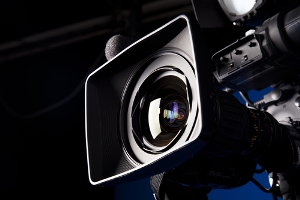 Eight Canadian producers have been selected to participate in this year's Trans Atlantic Partners (TAP) copro training program.
Celebrating its 10th anniversary, TAP's copro program provides training and networking opportunities for 25 experienced independent producers from across the U.S., Europe, Canada and India to develop their TV and film projects.
Shaftesbury's Stephanie Ouaknine (Carmilla) is set to take part in the program, along with JA Productions' Jessica Adams (The Space Between), Compass Productions' Joe Balass (Venus), Process Entertainment's Adria Budd Johnson (Reboot), Motion 58 Entertainment's Josh Epstein (Adventures in Public School), Curiosity Pictures' Galen Fletcher (No Men Beyond This Point), Gorgeous Mistake Productions' Walter Forsyth (The Disappeared) and White Eagle Entertainment's Jennifer Mesich (Eating Buccaneers).
eOne's VP, production, film, television and digital, Tashi Bieler (Private Eyes), Item 7 president Pierre Even (The Hummingbird Project), Scythia Films' Daniel Bekerman (The Witch) and Dentons partner Ken Dhaliwal are among the Canadian experts lending their expertise to the program.
Starting in June, participants will travel to Berlin to meet with the local industry, followed by a second module in Halifax in September where participants will attend the FIN Film Festival's FIN Partners, an international copro market.