In Brief: Creative industries launch code of conduct site
Plus: Shaw Rocket launches a kid safety program, Guru Studio ups Louise Jones to VP role, and more.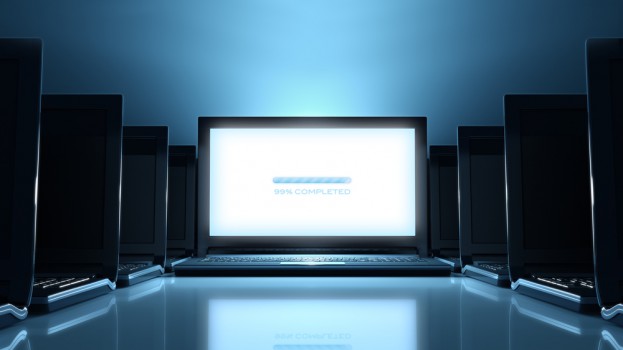 Creative industries launch code of conduct site 
The 24 organizations that adopted the Canadian Creative Industries Code of Conduct have launched a complimentary website: readthecode.ca. The Code was created to help prevent and respond to harassment in work and work-related environments. The website, which serves as a resource for industry members, houses a list of the signatories and their contact information, downloadable versions of the code (in both English and French), and updates from the two working groups on their progress. The Education, Training and Awareness Committee is working on industry-wide education and training programs, and the Reporting Committee is creating safer reporting mechanisms.
Shaw Rocket launches kid safety program 
The Shaw Rocket Fund is gearing up to launch the Rocket Online Safety Program, a new kids digital safety program that will help Canadian producers create a safe environment for kids within digital platforms and experiences. Set to launch in September 2018, the program will focus on social networks, virtual worlds, educational services, online game sites, mobile apps, tablet devices and connected toys. Working in partnership with the kidSAFE Seal Program, an independent safety certification service designed for kid-friendly tech and websites, the new program will ensure that any Canadian digital content that receives a Rocket Fund investment be certified with a kidSAFE seal. The program is available to all Canadian producers of kids' digital content and Rocket Fund will finance the full cost of the kidSAFE Seal Certification over the first year of the program. Rocket Fund will also provide up to 75% of funding assistance for digital certifications required outside of Canada such as the EU's GDPR regulations or the US's COPPA legislation.
Guru Studios ups Louise Jones
Toronto-based Guru Studio upped director of finance, Louise Jones, to VP of finance and business affairs. In her new role, Jones will expand her remit to oversee business affairs, strategic planning, production financing and accounting across the entertainment business. Jones joined Guru Studio as director of finance in 2012. She previously worked as a production accountant for Just for Laughs and in the assurance practice at Ernst & Young. She has also served as Halfire Entertainment's director of finance, and currently sits on the board of directors for the Computer Animation Studios of Ontario.
Canada, Denmark renew digi media incentive 
The CMF and the Danish Film Institute have renewed their incentive for the codevelopment of digital media projects. The incentive is budgeted at $300,000, with each partner investing half. It aims to support the codevelopment of innovative digital content that experiments with new formats, platforms and ways of engaging audiences. The project must involve at least one Danish producer eligible under the DFI's criteria, and one Canadian producer eligible under the CMF's criteria.
With files from Kidscreen