Distribution360 inks deals for Canadian series at Banff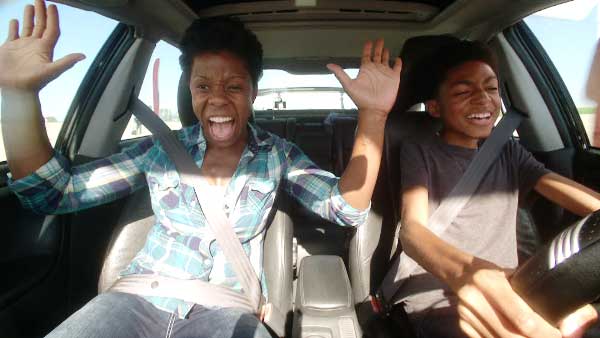 Universal Kids picks up marblemedia and Proper Television's Driving Me Crazy, while Snapshots, The Mystery Files and others head overseas.
Toronto-based marblemedia's international distribution arm Distribution360 has signed a raft of deals at the Banff World Media Festival.
Universal Kids, NBCUniversal Cable Entertainment's network for kids ages two to 12, has picked up the tween show Driving Me Crazy (pictured, 20 x 30 minutes). Produced by marblemedia and Toronto's Proper Television, based on a format by Lucky Day, the 20-part reality series puts first-time teen drivers behind the wheel alongside their parents.
The distributor has also sold Snapshots (6 x 30 minutes) from Toronto's Forte Entertainment, as well as Apartment 11 Productions' The Mystery Files (26 x 30 minutes) to National Geographic for the Middle East. Snapshots pits three kids against one another through a series of fast-paced photography challenges, while The Mystery Files follows cousins as they try to figure out the clues left by their mysterious Great Aunt Hermione. Snapshots recently won the award for non-scripted entertainment at the International Emmy Kids Awards.
India's GoQuest Media has nabbed season one and two of marblemedia's medieval-themed kids competition series, Splatalot (52 x 30 minutes). Meanwhile, Ottawa-based GAPC Entertainment's MathXplosion (50 x 3 minutes) has been acquired by Australian Broadcasting Company, as well as kids SVOD platform Azoomee. The short series highlights how math is connected to kids daily lives.
D360 also sold season 11 of Calgary-based Seven24 Films family drama Heartland to Series+.
On Monday, marblemedia won the Banff Rockie Award in the Children & Youth Interactive Content category at the fest for OpiesHome.tv.
The Banff World Media Festival runs from June 10 to 13th.