Banff '18: NBCU International Studios' Canadian strategy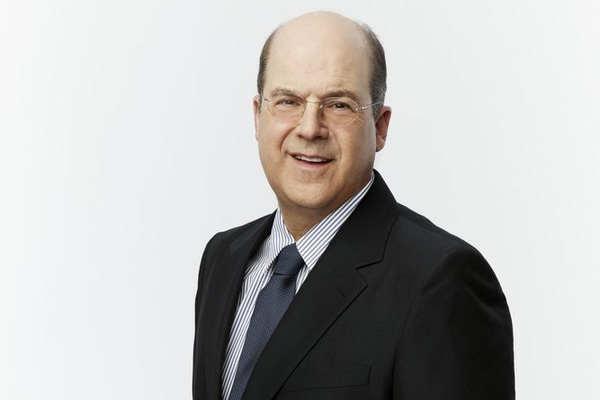 The company's president Jeff Wachtel discusses its partnership with Lark Productions and working with Canadian creators.
While NBCUniversal International Studios may be one of the largest global studios, its new president Jeff Wachtel says to continue to succeed the company must approach the business with a "start-up mentality."
Wachtel was tapped to lead NBCU International Studios in January of this year, moving from NBCUniversal Cable Entertainment, where he was previously chief content officer. There, he oversaw a portfolio that includes Toronto-shot Suits, The Sinner and Mr. Robot.
In his new role, Wachtel leads television development, production and parterships for NBCU International Studios and its portfolio of production companies, which includes Downton Abbey prodco Carnival Films and Australia's Matchbox Pictures, among others. In Canada, NBCU International Studios holds an equity stake in Vancouver's Lark Productions (Motive, The Real Housewives of Vancouver).
Wachtel is charged with helping NBCU International Studios' prodcos produce content that will connect with global audiences – no easy feat in an over-saturated TV market. While he stresses there's no scientific formula to creating a hit, NBCU International Studio's approach, says Wachtel, is to support its production companies creatively and financially, and let the creators work their magic.
"In the 500-show universe, how can you possibly do something that's special? The answer, as usual, is the singular creative vision behind something. It's finding someone's white-hot passion to do something and then allowing them to execute it to the best of their ability," Wachtel told Playback Daily ahead of the Banff World Media Festival, where NBCU is the company of distinction.
In Canada, NBCU is focused on building its partnership with Lark, which Wachtel says it is committed to growing into a market-leader.
"There are a couple of big companies in Canada now – eOne being the big fish at the moment – but there is room for others. There is room for other really strong, significant companies that have a really powerful profile with Canadian broadcasters and also create shows that, while generated for the Canadian market, also have global significance and global value. That's what we're looking to do with Lark," he says.
While he wouldn't get into details, Wachtel says Lark has a number of series "on the runway" right now that NBCU is excited about.
Though its not on the hunt for any additional Canadian companies, Wachtel says NBCU is eager to partner with more Canadian talent.
"There are a number of writers, directors, producers that we would like to work with," he says. "Whether we help them get to the next level by financing overhead or by helping them make some development deals, we really view ourselves much more as a partner than maybe primarily as an investor."