She Never Died wraps in North Bay
The female-led "sister sequel" to Jason Krawczyk's 2015 horror comedy He Never Died is directed by Audrey Cummings.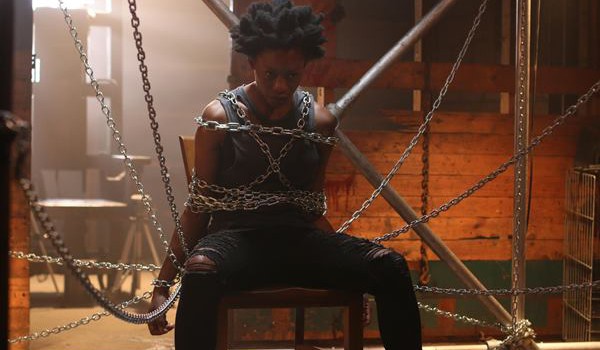 Production has wrapped in North Bay, ON on She Never Died, a sequel to Jason Krawczyk's 2015 horror comedy, He Never Died. 
The original filmed starred punk rocker Henry Rollins as a reclusive cannibal who is thrust back into society when he's asked to find his estranged daughter. He Never Died, which was a critical hit, secured a worldwide Netflix deal through Vertical Entertainment.
In She Never Dies, the film is reimagined with a woman in the lead role (played by Flashpoint's Olunike Adelliyi).
Directed by Audrey Cumming (Darken), the horror is produced by White Eagle Entertainment's Jennifer Mesich. It is executive produced by A71 Productions' David Miller, Zach Hagen and Krawczyk of AES Productions and Dan Peel of Theatre D/Urban Post Productions (all of whom worked on the original). Bill Marks of Vortex Pictures also exec produces.
She Never Died also stars Michelle Nolden (Prisoner X), Peter MacNeil (Cardinals), Noah Danby (Riddick) and Kiana Madeira (Dark Matter).
A71 Entertainment has Canadian rights to the film, while its sister company V71 Entertainment has the rest of the world.
The film received funding support from the Northern Ontario Heritage Fund.