Cameras roll on Northern Rescue
The 10-part series for CBC and Netflix is now filming in Parry Sound, ON.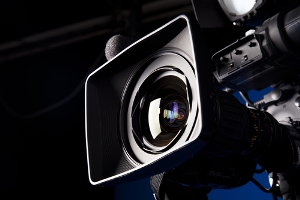 Production is underway in Parry Sound, ON on Northern Rescue, a 10-part hour-long series from Don Carmody Television (DCTV).
The family adventure series, which was announced at CBC's Upfront in May, will air on the pubcaster in Canada and on Netflix worldwide, though a release date has yet to be set.
Northern Rescues follows widower John West (William Baldwin, Backdraft), who uproots his three kids to his small hometown to take command of the local search and rescue service. Kathleen Robertson (90210) also stars alongside Amalia Williamson (Level 16), Spencer MacPherson (DeGrassi: Next Class) and Taylor Thorne (Odd Squad). Also joining the cast are Michelle Nolden (Saving Hope), Michael Xavier (Bitten) and Peter MacNeill (Call Me Fitz).
Created by Mark Bacci (Between), David Cormican (Tokyo Trial) and Dwayne Hill (Peg + Cat), Northern Rescue was produced with the financial participation of the Northern Ontario Heritage Fund Corporation and the Independent Production Fund.
Executive producers on the series are Don Carmody (Goon), Cormican, Bradley Walsh (Flower Shop Mystery), Bacci, Hill and Baldwin. Producers are Carmody and Cormican.
Walsh will direct four episodes, with Gail Harvey (Lost Girl), Eleanore Lindo (Ransom) and Michael McGowan (Between) each directing two.