Minister Joly on building ties with China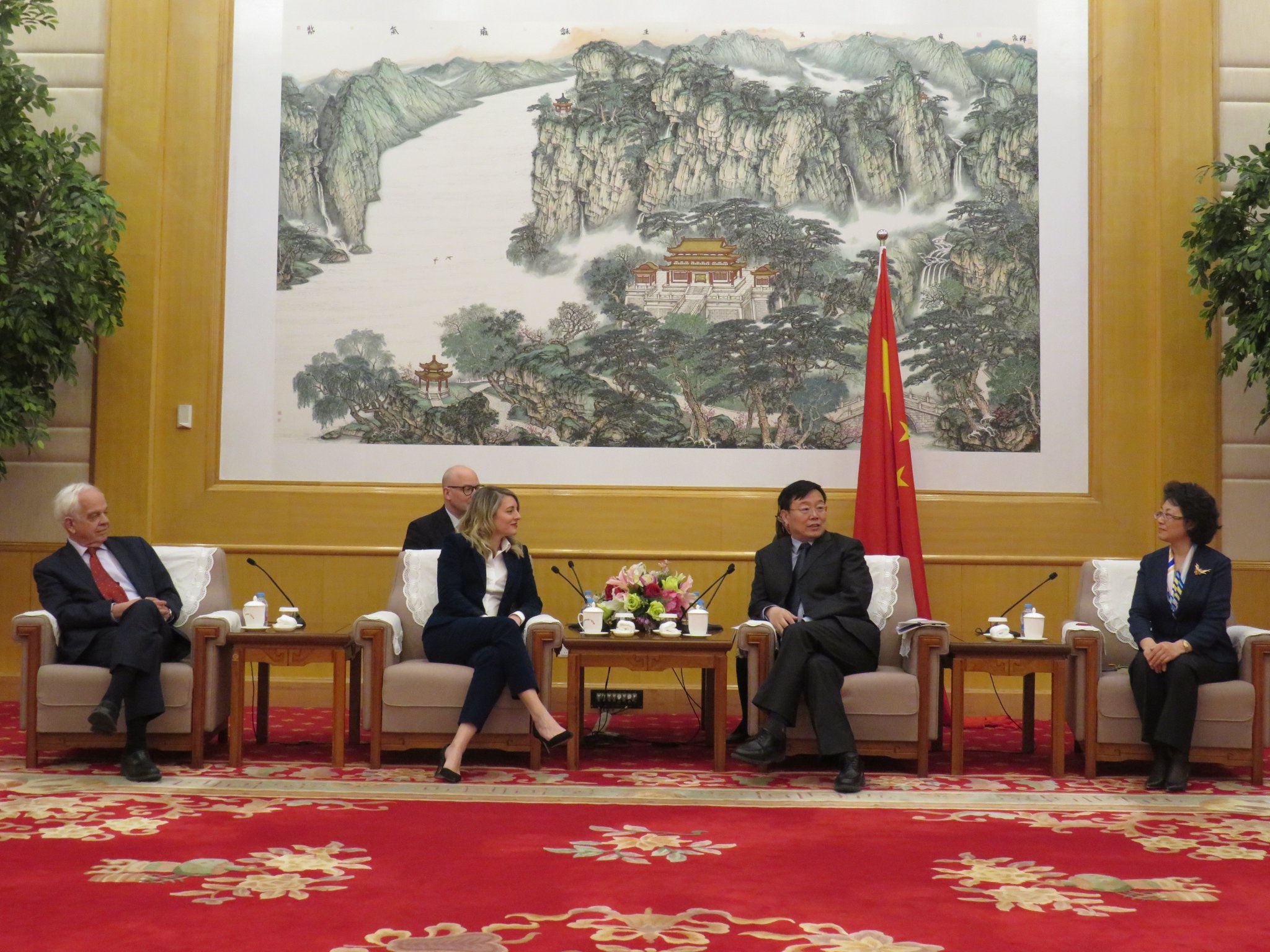 The Minister of Canadian Heritage talked to Playback magazine about the growing opportunities for Canadian prodcos in China, and the business challenges that remain.
With $125 million in deals signed between Canadian and Chinese companies, Canadian Heritage's first-ever cultural industries trade mission to China in April has to be considered a success. The six-day trip resulted in a slew of agreements, including a film coproduction deal between Vancouver's Rare Earth Media and Beijing's Ray Production, as well as an agreement between Montreal's Item 7, Transfilm International and Shanghai Flying Movie and TV on a feature film.
Export has been a major focus for Minister of Canadian Heritage Mélanie Joly and is central to her Creative Canada policy framework. And, with a media and entertainment industry that accounts for roughly 10% of the global market, it's no wonder that China is a key territory in Canada's export strategy. According to the CMF's Your Market is Everywhere report on China, the region has the largest pay TV market on the planet, with more than 324 million subscribers. China is also home to more than 770 million internet users.
"There's an important middle class being created in China and people who are part of it are really looking to consume fantastic content," Minister Joly told Playback, pointing especially to kids' content as a prime example.
"Parents are looking for good content for their kids," she says. "We're extremely strong in the kids' content sector, that's why we think there is definitely an opportunity, either by distributing content in China or partnering with Chinese companies to create new IP."
Many Canadian companies have already found licensing success in China, including eOne, which launched Peppa Pig on China's state broadcaster CCTV in 2015, followed by launches on online platforms Youku, iQIYI and Tuduo. This spring, the Toronto-based studio launched its preschool series PJ Masks on Tencent, iQIYI and Youku.
There are plenty of opportunities outside of the kids' biz, too, including an increased demand for documentaries in the region. According to the CMF report, the doc market in China was worth approximately US$755 million in 2016, up 12% from the previous year.
While there are certainly opportunities to sell content into China, working within the country is another matter altogether. A notoriously difficult market to penetrate, coproducing in China is not without its challenges. "Entering the Chinese market doesn't happen by fluke. A business has to be well organized, and you have to go to China often in order to create real ties," says Minister Joly.
Understanding the market, and its complex cultural and content regulations are key to success. Joly suggests that those looking to enter the market speak to the Canadian trade commissions in Shanghai and Beijing, as well as the Canadian companies that have successfully done business there.
Canada has a film coproduction agreement with China that allows producers to access subsidies from both countries, but there currently isn't a television treaty in place. Negotiations are underway, according to Minister Joly, though no timelines have been made public. While there's more work to be done, the Minister and the Canadian companies that participated in the mission say the entry into China is slowly widening.
This article originally appeared in the Summer 2018 issue of Playback.