Bristow Global Media ups Daniel Bourre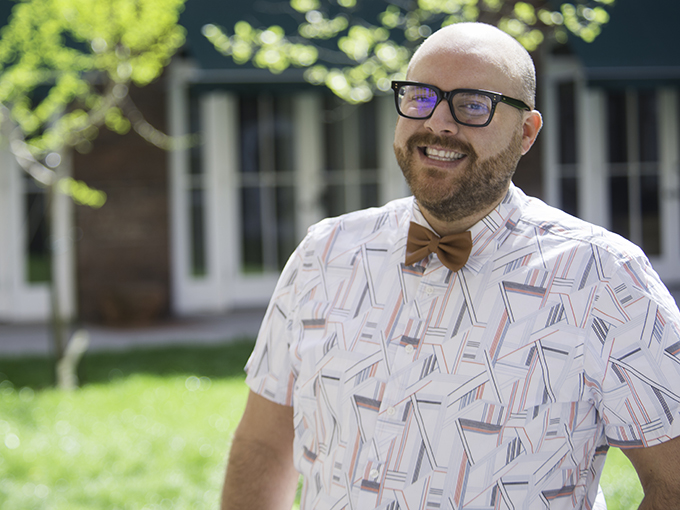 As the prodco looks to expand its kids content slate, its appointed the former TVO producer as EP, Kids.
To support its growing slate of kids content including upcoming factual series It's My Party (TVO) and YouTube channel Minty Fresh, Toronto-based Bristow Global Media (BGM) has promoted Daniel Bourré (pictured) to the newly created position of executive producer, Kids.
In his new role, Bourré will oversee BGM's kids content and work closely with the company's senior development team, led by VP of development Sean Connelly, VP of content Marlo Miazga, and BGM president and CEO, Julie Bristow.
Bourré joined BGM in 2014 as a senior producer, where he was responsible for linear and digital kids content for YTV's after-school programming block The Zone. Prior to BGM, he served nine years as a producer at TVO creating original kids series, leading year-long campaigns and developing cross-platform projects. He also directed the final two seasons of TVO kids show Tumbletown Tales and holds producing credits on other series including Shawn Mendes Live and Kids' Choice Awards Countdown.
The appointment comes ahead of the June 26 premiere of It's My Party on TVO, which Bourré is executive producing alongside Julie Bristow and Marlo Miazga for BGM, and Marney Malabar and Marianne Lambert for TVO.
The 13 x 22-minute series for kids ages six to nine takes viewers into different communities across Canada to explore a variety of cultural celebrations and ceremonies. In each episode, two kids who have never met before are paired up— one as a party guide and the other as a VIP guest— and parachuted into new cultural experiences, participating in challenges and games connected to the food, fashion and festivities of celebrations, including the Hindu festival of Holi and the Vietnamese Moon Festival.
Under Julie Bristow, BGM began its foray into unscripted kids content last August with a slate of new original productions, including the aforementioned It's My Party and four digital series for YTV's YouTube channel—Hack or Quack, Triple Treat, How Much is 2 Much? and Gotcha—under Bristow's digital brand Minty Fresh.
BGM also has two new kids series in development, Backyard Beats with TVO and Ricky Rocket. The former is a 26 x 11-minute live-action series for six- to nine-year-olds featuring music from all genres, guest appearances from well-known musicians and highly accomplished kid musicians. Each episode will be centered around a DIY segment where an instrument is created out of everyday items.
The latter, meanwhile, is a 26 x 11-minute animated series for kids ages two to five about a heroic young disabled musician and his bandmates. The series is a creative partnership with composers/producers/musicians Mladen Alexander and Matthew Gerrard, whose combined credits include Pixel Perfect, Degrassi, Dora the Explorer, Hannah Montana, High School Musical, and Cloudy with a Chance of Meatballs.
Bristow previously produced content for YTV's The Zone and made a number of Corus' brand-driven kids specials for YTV, Teletoon and Nickelodeon Canada. The company also continues to produce YTV's daily branded interstitial content.
From Kidscreen