Banff '18: Netflix partners on Diversity of Voices initiative
The global streamer has signed a five-year commitment as title partner of the program, which supports underrepresented creative producers.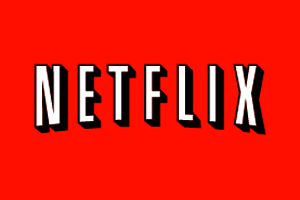 Netflix has announced a five-year partnership with the Banff World Media Festival as title partner of the festival's Diversity of Voices (DOV) initiative.
The training and development program is geared toward underrepresented emerging and mid-career creative producers, with a specific focus on Indigenous, Francophone and women industry members.
The partnership is part of Netflix's commitment to support market development opportunities for Canadian creators, as announced last September in the Creative Canada policy.
The announcement was made today (June 10) as part of the inaugural edition of the DOV initiative at Banff, which was launched with the support of Netflix, the CMF, SODEC and the Indigenous Screen Office. The initiative brings up to 100 emerging and established producer/creators to the festival each year, offering curated professional development and networking opportunities.
Of the 100 participants, 25 will be selected to take part in the DOV Pitch Program, where they'll receive personalized mentorship and take pitch meetings with international buyers at the festival.
"It's imperative to address the fact that there are systemic gender and cultural barriers that exist within the media industry," said Jenn Kuzmyk, executive director of the Banff World Media Festival, in a release. "Netflix's meaningful commitment to turn this program into a multi-year initiative, coupled with the support of our partners, will ensure that hundreds of participants gain the industry access, information and relationships they need to navigate the global content market and ultimately get their projects produced as a direct result."
Playback parent company Brunico Communications acquired Toronto-based Achilles Media, including the operating rights to the Banff World Media Festival, in June 2016.
The 2018 Banff World Media Festival runs June 10 to 13.