Deals: Syndicado, CCI Entertainment, Love Nature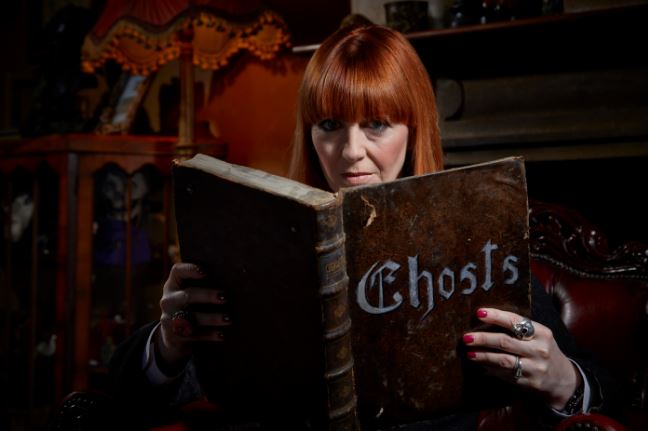 Toronto-based Syndicado takes the U.S. digital distribution rights to over 100 hours of factual content, including paranormal series Most Haunted, plus more.
Syndicado
Toronto-headquartered digital distributor Syndicado has signed a digital distribution deal with U.K-based content distributor Cineflix Rights to acquire the U.S. digital rights to over 100 hours of factual content. Series under the agreement include Most Haunted (10 x 60 minutes) (pictured) from Antix Productions for UKTV; Wild Animal Rescue (6 x 60 minutes) from Top Shelf Productions and Clawed Hat Films for Discovery Animal Planet; Is That a Nail in Your Head? (6 x 60 minutes) from LMNO Cable Group for TLC; The Delinquent Gourmet (6 x 30 minutes) from Cineflix Productions for Food Network Canada; and feature documentaries like Battle of the Somme (1 x 90 minutes) from Toronto's Yap Films for History.
CCI Entertainment
Toronto's CCI Entertainment and social impact consulting firm Art of Purpose have struck a deal to produce a docuseries (8 x 60 minutes) based on Afdhel Aziz and Bobby Jones' book Good is the New Cool. Based on the novel of the same name, the series will showcase do-gooders who try to solve some of the world's most urgent issues. Exec producers on the series include CCI's Arnie Zipursky, Art of Purpose's Mark Rubinstein and authors Aziz and Jones. Good is the New Cool is expected to head into production in early 2019. CCI Entertainment's previous credits include Undercover Grandpa, which was previously picked up for theatrical release in the U.S. by Vertical Entertainment; and the copro Someone Else's Wedding.
Love Nature
Toronto-based Blue Ant Media's joint venture with Smithsonian Networks, Love Nature, has greenlit the series Dogs with Extraordinary Jobs (5 x 50 minutes). Produced by Oxford Scientific Films with dog trainer Victoria Stilwell's  Positively, the series will demonstrate how dogs natural abilities can be harnessed in creative and beneficial ways for scientists, rescuers and the disadvantaged. Each episode will feature four animal's stories and be narrated by Stilwell. Production will take place across various locations in the U.S., U.K., Europe and Africa. The series will launch in the U.S. on digital streaming service Smithsonian Earth and Love Nature's linear and international streaming platforms. Dogs with Extraordinary Jobs is created, executive produced and written by Caroline Hawkins and Stilwell. Sean McDonnell and David Warren directed the series. In addition, Anna Brett is head of production on the show and Haley Smith is a series producer. Recent Love Nature hire Alison Barrat, VP, development and production, will oversee the series on behalf of the company. Blue Ant International oversees licensing.