The Dot Film Company preps Boys vs. Girls shoot
Written and directed by Mike Stasko, the indie comedy about a summer camp that recently went co-ed begins shooting next month.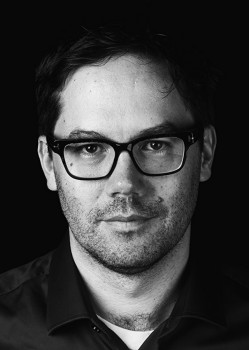 Cameras will roll next month on indie feature, Boys vs. Girls, produced by Toronto's The Dot Film Company.
Written and directed by Mike Stasko (pictured), the 1990-set film tells of a summer camp during its first summer after going co-ed. The Dot's Gerry Lattmann (The Bird Men) and Theodore Bezaire (The Control) are producing the project. Production will take place in and around Windsor and Essex County, ON.
Colin Mochrie (Whose Line is it Anyway?) and Kevin McDonald (The Kids in the Hall) have been cast in the lead roles. The comedy also stars Eric Osborne (Degrassi: The Next Generation), Jesse Camacho (Less Than Kind) and Shaun Benson (Arq).
Statsko, Lattman and Bezaire previously collaborated on Iodine, Things To Do and The Birder. In 2016, Sony Pictures Home Entertainment picked up the U.S. home video rights to The Birder. Previously, Telefilm selected the feature to receive funding through its Canada Feature Film Fund.