2018 Indie List: JoBro Productions makes the jump
Jonathan Bronfman talks about how his prodco has continued to build out its biz and what's next.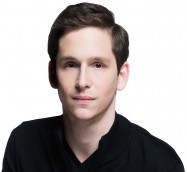 Playback's annual Indie List breaks down industry trends and ranks the biggest-spending Canadian companies. This year we spoke with some of the List's movers and shakers to discuss the strategies and shifts that shaped their businesses in 2017. The final part of this series is an interview with JoBro Productions' Jonathan Bronfman. 
With festival hits like The Witch and Bang Bang Baby, Toronto's JoBro Productions has made a name for itself as a producer and financier of award-winning indie films. Founded by Jonathan Bronfman in 2012, with his brother Andrew Bronfman working alongside him, the prodco has continued to build out its business with its best production year on record.
Playback: JoBro's production and development spend jumped from $7.5 million in 2016 to $15 million in 2017. What was behind that?
Jonathan Bronfman: One of the primary reasons was the movie Stockholm, which was directed and written by Robert Budreau and premiered at Tribeca this year. We produced alongside Rob's Lumanity Productions and Nicholas Tabarrok under his Darius Films banner. That was the largest film I'd ever been a full producer on. We were also lucky enough to have two other films shoot that year: The New Romantic, which just played at South by Southwest and won a jury award for first feature for director/writer Carly Stone; and writer/director Richard Bell's Brotherhood.
PB: How much of your business is developing and sourcing original IP, versus boarding projects as an exec producer/financier?
JB: It's about a 50/50 mix. Recently, and mostly in the past two to three years, we've shifted our focus more to developing our own IP. We've allocated considerable resources towards developing our own properties in-house—optioning the rights to books, podcasts and newspaper articles in the hopes that we can create our own destiny. When we aren't in production, we try to get ahead on development.
We like to go with underlying properties that have proof of marketplace already. Stockholm was based on a New York Times article, for example. Obviously, some of the films we've done are original creative concepts by writers, like Adam MacDonald's Pyewacket, which I was a producer on. We've joined those because we felt the creative was strong enough and it was financially viable – it could generate that international marketplace demand.
PB: What's your sense of the indie film market?
JB: The market's tough. It's a split between boutique indie distributors buying in each territory and bigger entities like Amazon, Netflix and Hulu that have the ability to buy for multiple territories.
The optimal path for a film, in my mind, is to secure a deal with a bigger entity for multiple territories. It creates efficiencies in the marketing and distribution costs and ultimately benefits your film's exposure and potential to secure revenue. That said, it's hard to secure those deals.
PB: You've made a name as a film producer, but are you looking to move into TV?
JB: We actually just acquired the rights to our first book, which we plan on developing into a TV series. We understand that we're known as feature film guys but we're excited about the opportunity and feel like, on a production and financing level, TV is very similar to films, so we're not concerned about that.
This piece originally appeared in the Summer 2018 issue of Playback.