In brief: The CMF and IMCINE unveil on copro incentive
Plus: Hollywood Suite revamps its streaming app, TIFF announces the 12 writers joining its 2018/19 TIFF Writers' Studio and more.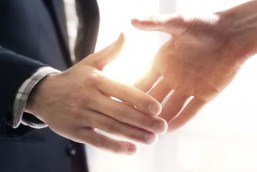 The CMF and IMCINE partner on copro incentive
The Canada Media Fund (CMF) and the Mexican Film Institute (IMCINE) have inked a deal to establish a production incentive for producers between the two countries. Targeted towards fiction, documentary or animation series produced in collaboration, $1 million in funding will be directed towards the program, with IMCINE and the CMF splitting the cost. The incentive was announced at the opening ceremony of Mexican creative trade show Mercado Industria Cine y Audiovisual (MICA) in Mexico City this week, where Canada is a guest country. In order to be eligible for the incentive, projects must involve both Canadian and Mexican producers and meet both institutions' requirements. More details about the program and deadlines will be announced in the coming weeks. Selected projects will be announced by March 2019. MICA runs from June 5 to 9.
TIFF announces Writers' Studio participants
The Toronto International Film Festival (TIFF) has selected the 12 participants taking part in its annual TIFF Writers' Studio. Danilo Baracho, Yung Chang, Martin Edralin, Sarah Goodman, Carinne Leduc, Jennifer Liao, Frieda Luk, Kaveh Nabatian, Celeste Parr, Kazik Radwanski, Lina Rodriguez and Jorge Thielen-Armand will join the program's 2018/19 cohort.  The TIFF Writers' Studio was launched in 2012 to provide a space for mid-career screenwriters to challenge themselves in a collaborative artistic environment. Participants will develop their chosen screenplay with support from experts, receive an industry pass to TIFF's annual film festival in September, as well as a pass to Canada's Top Ten Film Festival in January. The six women taking part in this year's studio will be supported in part by TIFF's Share Her Journey campaign, an initiative to support women in front and behind the camera. The TIFF Writers' Studio runs on a monthly basis from June 15 to January 2019 and is produced by TIFF international programmer Jane Schoettle.
Hollywood Suite revamps its GO app
Hollywood Suite has launched an enhanced version of its Hollywood Suite GO app. Partnering with Powered by Accedo Studio Pro, the app will feature a new interface to allow users to stream the network's slate and original short-form factual series. Original short-form series On Film, Spotlight and Film Facts will be available to stream for free for subscribers and non-subscribers. Meanwhile, subscribers can access a slate of over 100 films through the app, including the Janus Films and The Criterion Collection – two selections of classic and contemporary films that mark important moments. Hollywood Suite's first-ever original doc, Ferris's Room, about a Toronto artist who travels to Chicago to recreate Ferris Bueller's bedroom from Ferris Bueller's Day Off, is also available on the app. The app is now available on iOS and Android users. It was produced with the support of the Canada Media Fund.
ITV2 commissions new reality show from Twenty Six 03 Entertainment
U.K. channel ITV2 has greenlit a new reality show from Twenty Six 03 Entertainment, Montreal-based Cineflix Media's joint prodco with U.K.-based Duncan Gray. You vs. Chris and Kem follows Love Island stars Chris and Kem as viewers challenge them on social media in real-time. Antonia Hurford-Jones and Duncan Gray serve as exec producers on the series.  Twenty Six 03 Entertainment launched in May 2017 to create unscripted primetime formats and series for the global market.
HeartHat Entertainment wins a Prix Jeunesse International Award
Toronto-based HeartHat Entertainment's CANAdooDAday has nabbed the 2018 Prix Jeunesse International Awards shorts prize. Commissioned by CBC Kids to mark Canada's 150th anniversary, CANAdooDAday shares stories about important people in Canadian history in an engaging way for kids of all ages. The series was created by HeartHat's Mitch Burman and Carolyn Meland. CANAdooDAday competed against eight other finalists from across the globe and was the only Canadian company to win at the festival celebrating excellence in kids content.
Image: Shutterstock