Bell Media to rebrand four specialties under CTV banner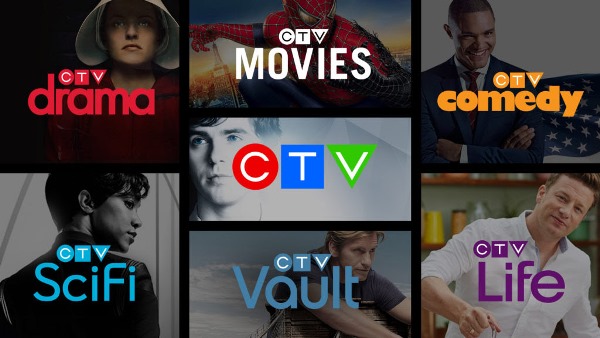 Bell Media president Randy Lennox says the rebrand is meant to "amplify CTV" in a crowded media landscape.
Bell Media revealed Thursday it will rebrand four of its main specialty channels under the CTV banner. Space, Bravo, The Comedy Network and Gusto are to be rebranded as CTV Sci-Fi, CTV Drama, CTV Comedy, and CTV Life.
In addition, Bell Media is launching two ad-supported VOD platforms: CTV Movies and CTV Vault. CTV Movies will be populated by film content, including family titles and franchises such as Spider-Man and Men in Black, while CTV Vault will feature television library content like Community, Rescue Me, Damages and The Larry Sanders Show. The VOD platforms will be free to consumers.
Both the new VOD platforms will launch later this year (Q4 2018), with the rebranded specialties launching after that.
"In today's crowded media landscape, it's essential for our services to have the same scale and brand ubiquity as our international competitors," said Randy Lennox, president, Bell Media in a statement. "As a result we're focusing and amplifying CTV so that it is stronger than ever."
In a press release issued earlier this week, Bell Media said CTV had delivered 38% more viewers in the 25-to-54 demo than its closest competitor in the most recent broadcast season. It also said CTV had 51% more live viewers than its closest competitor.
The rebranded portfolio of channels and VOD services will all be accessible through a "digital super-hub" for subscribers, said Bell Media, though further details were not provided.
"This new digital destination will simplify access for authenticated subscribers," said Tracey Pearce, president, distribution and pay. "Additionally, we have been actively working on a new, state-of-the-art user experience for this product, and will launch it with an aggressive digital expansion roadmap."
The new hub will be accessible on all connected devices including web, Chromecast, iOS, Android, Apple and Android TV, Xbox One and Samsung smart TVs.