Temple Street nabs TV rights to Kelley Armstrong's Rockton novels
Boat Rocker Studios' scripted arm has tapped showrunner Julie Puckrin (pictured) to adapt the series.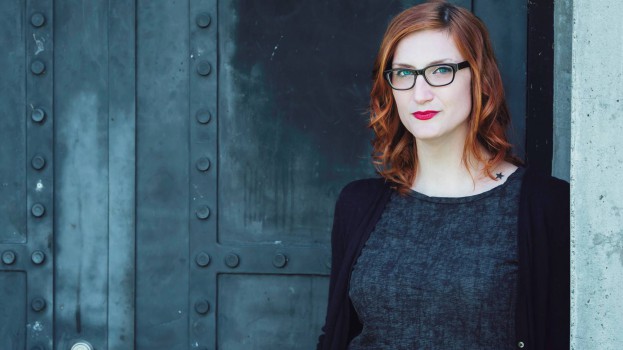 Temple Street has acquired the television rights to Canadian author Kelley Armstrong's Rockton novel series.
The scripted production arm of Boat Rocker Studios has tapped showrunner Julie Puckrin (Killjoys, X Company, Motive, pictured) to adapt the property.
There are currently three novels in the Rockton series: The City of the Lost (2015), A Darkness Absolute (2017) and This Fallen Prey (2018). Set in the fictional town of Rockton in the deep Canadian north, the series tells the story of a homicide detective, Casey Duncan, who takes refuge in small town in order to help her friend escape a brutal ex-husband.
Armstrong's other novels include Bitten, which was also the subject of a screen-based adaptation. Produced by Hoodwink Entertainment, No Equal Entertainment and eOne, the series ran for three seasons on Bell Media's Space channel.
Boat Rocker's co-chairmen David Fortier and Ivan Schneeberg will executive produce the series alongside Temple Street SVP Kerry Appleyard and Puckrin. Boat Rocker Rights controls worldwide rights.
The deal with Armstrong is Boat Rocker's second high-profile option deal of the past six months. In December, the Toronto-based company optioned the TV rights to Canadian author Guy Gavriel Kay's fantasy trilogy The Fionavar Tapestry. The adaptation is being overseen by Appleyard and senior development producer Lesley Grant.
Most recently, CBC greenlit a new Temple Street series, Cavendish (8 x 30 minutes), about two brothers who return to P.E.I. to take care of their absentee and ailing father. The series is created by Mark Little (Mr. D) and Andrew Bush (Everyone's Famous), founders of the sketch comedy troupe Picnicface, and will debut on CBC in winter 2019.
Image: Stocksnap