Programming Profile: AT&T Audience Network
Shane Elrod, head of original content and production at the U.S. channel, talks Condor and working with Canadians.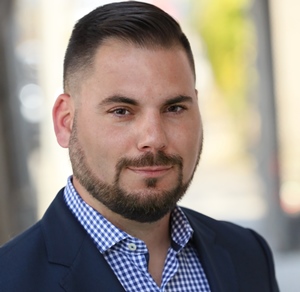 AT&T Audience Network is no stranger to working with Canadians. Its political thriller Condor, which debuts June 6, filmed at Cinespace in Toronto, and recently renewed comedy Loudermilk is returning this July to Vancouver to film its second season. AT&T has also teamed up with eOne for three seasons of You Me Her and two seasons of crime drama Ice.
According to Shane Elrod, head of original content and production at the U.S. channel, as the outlet continues to expand its original programming slate, it's eager to develop more partnerships with Canadian producers. Playback caught up with Elrod to talk about what he's looking for next.
PB: What makes a show a fit for the Audience Network?
Shane Elrod: Our viewers really respond to shows that not only get you thinking but also raise your pulse. When we read the pilot and were pitched Condor (based on the novel Six Days of the Condor by James Grady), for example, we really enjoyed how the writers challenged morality in each of the characters in very different ways, all in the context of this really intense and thrilling plot. So that really fit those buckets for us. We'd also been looking for projects that were based more on existing IP.
Are you generally looking for projects with built-in awareness?
SE: We see it as an added bonus. We do look for those more and more, whether it comes from film, a book, a short story. You Me Her was based off a [Playboy magazine] article. It's really interesting in today's landscape – you can find shows based off existing IP that maybe you wouldn't have thought of in the past. And looking for stuff based off existing IP doesn't preclude you from finding unique voices to lead a project. We're finding that those voices are acquiring IP, or the studios are putting the pieces together because they see the appetite for that.
What formats or genres are you interested in next?
SE: Our target demographic is 21 to 65. We want to have a slate that has a little something for everybody. No matter what mood you're in, you can find it. We try not to put walls around what we want. We really want to find great storytelling and great layered, dynamic characters from a showrunner or creator with a fresh take – maybe offering a new world we haven't even thought of yet.
How can a Canadian producer catch your eye?
SE: We've filmed a lot in Canada. And, not only has that opened up our eyes to how beautiful and versatile the country is, but it's also expanded our understanding of how big a pool of talented creators, producers, actors and crews there are – from Toronto all the way over to Vancouver. So, we're not only open to working with Canadians, we're excited about those possibilities. That being said, because everybody else is excited about that as well, Canada is super busy. So, one of the bonuses that we would hope to find when we get a project brought to us from a Canadian producer is that they understand the complexities of working in Canada – especially with how busy it is – and how to navigate those potential obstacles.
This article originally appeared in the Summer 2018 issue of Playback.