Wonderfilm launches with super-sized slate
The newly launched Vancouver and L.A.-based prodco has wrapped on two features, with production set to begin on a third this summer.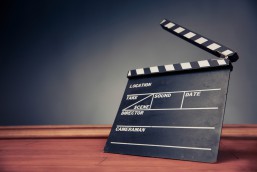 Vancouver-based Wonderfilm Media may be the new kid on the block, but the production company has already burst on the scene with two features in post-production and filming set to begin on a third this summer.
Wonderfilm, which also has an office in Beverly Hills, listed on the TSX Venture Exchange in April, marking its official debut.
The company is headed up by veteran Vancouver-based producer Kirk Shaw, former CEO of Odyssey Media (Pound of Flesh, Way of the Wicked), who cofounded the prodco with L.A.-based producers Jeff Bowler (Wild Oats), Daniel Grodnik (Mothers and Daughters) and Bret Saxon (Across the Hall).
Each producer brought their own projects to the partnership, and they have plans to produce more than a dozen other projects in 2018 under the Wonderfilm banner. "Collectively, when we put all of our work together, all of a sudden we're producing 20 movies together, so there's a lot of strength when you're negotiating," said Shaw.
"We can help each other because we have different contacts and experiences," he added. "We immediately found that we could help bring pieces to each other's work."
The first projects filmed under the Wonderfilm banner are Moose, starring John Travolta as an obsessed fan who stalks his favourite movie star (played by Devon Sawa), which has been picked up for worldwide distribution by Ambi Group; and action-thriller Primal, starring Nicolas Cage and Famke Janssen. Primal follows a big-game hunter transporting exotic animals back to a zoo by ship, when they're released by another passenger. Both films are currently in post.
Shaw told Playback Daily that the company's 2018 slate largely has finance partners in place to fund pre-sale contracts. He said the company isn't using equity to finance productions, rather, through listing on the TSXV, the company has gained funds from investors for operations, development and bridge financing.
Wonderfilm will go into production in July in Alabama on its next film, Disturbing the Peace, starring Guy Pearce. Voltage Pictures is on board for international sales, with Oceanside Studios providing the equity and Media Finance Capital banking the sales and tax credits.
Shaw said the goal for all its indie films slate is to sell the projects to distributors for VOD, pay-per-view, DVD release, and, in some cases, limited theatrical.