YouTube commissions Blue Ant's Sidemen Show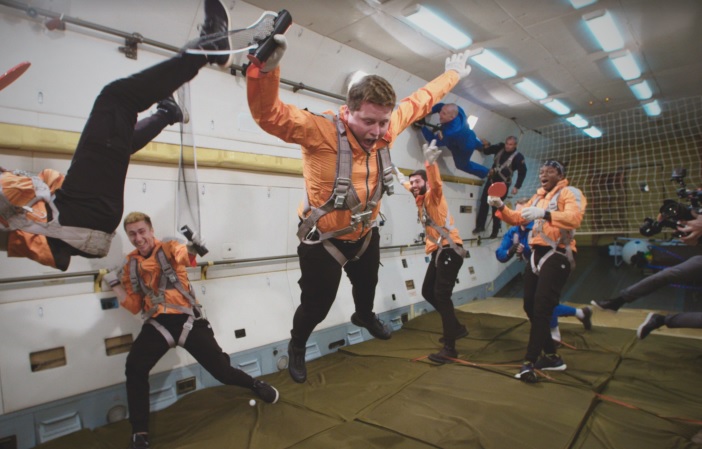 The series follows a group of popular U.K.-based YouTube creators as they challenge themselves in extreme circumstances.
YouTube has commissioned a new half-hour unscripted original, The Sidemen Show, produced by Blue Ant Media.
The seven-part project, produced via Blue Ant's L.A.-based digital arm Blue Ant Digital Studios and its U.K.-based prodco Antenna Pictures, follows a group of YouTube creators known as The Sidemen as they challenge themselves physically and creatively.
The project is set to debut on YouTube Premium later this summer.
Guests set to appear on the series include Steve Aoki, Bear Grylls, Nicole Scherzinger, Steve-O, Kristian Nairn and JME, among others.
Exec producers on The Sidemen Show include James Tooley, Blue Ant Digital Studio's Dan Lubetkin, Austin Long and Antenna's creative director Jago Lee. Craig Pickles is the show's series director and Chris Lore is series producer. The Sidemen's joint YouTube channel currently has over 3 million subscribers.
The Sidemen Show will air on the Sidemen's YouTube channel, with the first episode premiering for free on June 18. The rest of the episodes will be available on the social media platform's premium video service, which will be available in the U.K. early this summer.
Blue Ant Media rebranded its production arm Omnia Media to Blue Ant Digital Studios in February 2018. Along with the rebrand, the studio launched three short-form series on Facebook's Watch Platform. Meanwhile, Blue Ant Media opened Antenna Pictures in 2016 in an effort to ramp up its production and development capabilities in Europe.