CRTC's Ian Scott on creating a more sustainable Canadian system
Industry groups weigh in on the commission's future programming models report.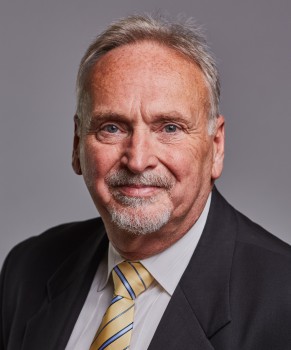 For CRTC chair Ian Scott (pictured), the goal of the just-released "Harnessing change" report was to find a sustainable way to support the future of Cancon.
While it is well-covered ground that BDU contributions to the content industry are in decline and, as such, the funding system as a whole needs to find a long-term solution to digital disruption, yesterday's report was the first time the CRTC has definitively opined that internet service providers (ISPs), wireless service providers (WSPs) and digital-video services like Netflix should contribute in some way.
"What we're saying is you can take the same [amount of] funds that are contributed today and do it in a manner that would ensure those funds are there in perpetuity, and properly reflect the whole system," Scott told Playback Daily.
One way to do this in a revenue-neutral way, the report suggested, is to reduce BDU contributions (typically set at 5% of annual revenues) to 1%, and set radio and telecom contributions at 1%.
Scott emphasized the commission did not set out to prescribe specific solutions. "We haven't spelled out any proposed changes for the mechanism by which funds are distributed," he said. "That can be worked out in the future and I think there's a full panoply of possibilities."
CMF president and CEO Valerie Creighton said whatever the outcome of the "possibilities," the industry needs to focus on how it can best-support content creation and distribution. "I think we all need to get in line on supporting the content regardless of the mechanism to do so," she told Playback Daily.
Another significant change of direction for the CRTC is the proposal that new binding service agreements be introduced to replace the traditional licensing model under which all Canadian TV and radio services operate.
Under the current system, the CRTC manages and regulates thousands of individual licensees. But the report recommended any new legislation should not be based on this traditional model. "Regulation and policy could focus, for example, on more broadly based agreements tailored to and established with a few dozen specific companies or affiliated groups of companies, individually or collectively offering a variety of services (service groups) to Canadians. Such agreements should be adapted to their technological and business reality, should be subject to public scrutiny and should set out specific binding commitments applicable to the service group. Commitments could include performance-based measurements tailored to achieve policy outcomes."
Groups operating under the agreements would in turn gain access to incentives including Canadian production tax incentives and funds for certified Canadian productions.
As pointed out by Unifor and others responding publicly to the document, this is a path to be tread carefully. "If service agreements are going to be the new licencing, it will have to be an especially transparent and public process," said Jake Moore, Unifor Local 79M president, in a release.

Canada, of course, isn't alone in grappling with the rise of globalized digital players and the decline of legacy media. The EU, for example, is considering instituting a domestic-content quota system. While Scott says the commission looked at how other jurisdictions are dealing with the digital transition in drafting the report, Canada's proximity to the cultural behemoth that is the U.S. creates a unique set of circumstances.
One graph in the report highlighted that while Canada's population is 10 times smaller than the U.S., its TV market is 20 times smaller. In this context, ensuring Canadian content finds a sustainable way to maintain and exceed its current levels is crucial, said Scott. "Otherwise you'll just be looking at the U.S. and it'll grow a little bit and ours will disappear," he said.
Both the WGC and ACTRA greeted the report with a positive reponse on the grounds that it did not call for de-regulation of broadcast entities, while the CMPA also praised the CRTC's recommendation that ISPs and internet video services contribute to the system.
Creighton says the CMF, for its part, is encouraged by the report and its conclusion that all stakeholders have a responsibility to work together on next steps. While she said it's not up to the CMF to decide what changes need to be made, it's clear that the current system needs to be updated. "We see every day a recognition and examples of how the current system isn't working as well as it was, and that's because big change is required," she said.
While the ball is now back in the court of Canadian Heritage, the government declined to disclose its next steps, stating simply that it will have "more to say on this soon." Though Heritage has not officially begun its reviews of the Broadcasting and Telecommunications Acts, Scott said he thinks they will begin shortly.
But while the decision on how to use these recommendations ultimately now rests with Canadian Heritage, he remains optimistic that the Canadian industry, with its strong production infrastructure, can find a path forward.
"Clearly we're good at this," he said. "That's why our production facilities around the country are chockablock full, and not just by Canadian producers but by global players. The key thing is ensuring that distinctly Canadian productions that reflect our society continue."