Corus gets serious about podcasts with new hire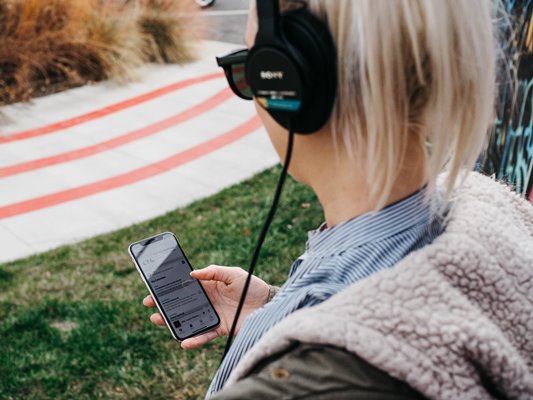 The Canadian media company will roll out original content for the platform over the course of the year.
By Catherine Phillips
Corus hired a content manager for a new podcast team this week, signalling the company's growing interest in the space.
Dila Velazquez will be manager of content and audience development, joining from Entertainment One/Antica Productions where she was producer and director of New Media and managed its podcasting network.
Velazquez will join the Toronto-based team on June 18.
According to Corus' director of podcasting, Chris Duncombe, the small group will allow the Canadian media and broadcasting company to lean into the podcast boom while creating more original content specifically for the platform.
Duncombe told Playback sister publication Media in Canada that moving into the podcast space is a natural progression for the company. "We have nothing but content. We have content creators from coast-to-coast across our radio stations, across Global News and across both our television and digital properties."
Duncombe, who has only been in his current position for a month, was director of digital for Corus Radio for the past six years.
Corus first joined the podcast space with its programs The Ongoing History of New Music and Legends of Classic Rock in 2005. However, Duncombe said the new team will allow the company to be more focused on creating episodic content in new ways.
"We have done a good job of taking the content that we have and formatting it or re-imagining it for podcasts, but when you're able to hyper focus on this, you can start to create a lot more original podcast brands from existing talent within the company," he said, adding that the next step would be to create brand new content that is built within the network or brought from outside.
According to Duncombe, the podcasting audience lines up with Corus' own primary demographic – 18 to 45 year olds, leaning slightly male.
"I think there are opportunities for us to really take advantage of that, to be able to reach younger audiences when it comes to news content in different ways than we have in the past," he said, adding that although Corus' focus up to this point has been on building audiences through podcasts, it also sees the opportunity to monetize that content.
Several shows are already in development, which Duncombe says will emphasize on investigative news and entertainment content.
"We're really going to exhaust every opportunity and figure out [how to] leverage programs we currently have and [which] will be meaningful in the podcast space," he said, adding that new podcast shows will be launched over the course of the year.
According to a survey conducted by The Globe and Mail, in partnership with Audience Insights and Ulster Media, an estimated 10 million Canadians listened to podcasts in 2017.
From Media in Canada 
Photo by The Creative Exchange on Unsplash