Storyhive moves into the doc space
The Documentary Edition, aimed at B.C. and Alberta creators, will fund 30 projects to the tune of $50K each.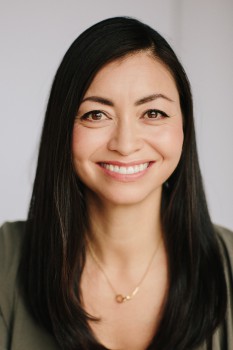 Telus Storyhive has introduced another program to its portfolio, the Documentary Edition.
The new program is aimed at B.C. and Alberta-based filmmakers and will support the production of 15- to 20-minute documentaries, marking Storyhive's first move into the documentary space.
All told, Storyhive has earmarked $1.5 million for the program, to be split between 30 projects from the two provinces, with each project receiving $50,000.
Telus director of content Kim Guise, who oversees the program, said the new envelope was created in response to creators' feedback that it can be challenging to jump from Storyhive's $100,000 edition (its biggest program, which assists emerging and mid-career creators with producing webseries or single-program projects) to larger funding programs like Telefilm or CMF.
"Some creators [from] various backgrounds just feel like they need more time, they need more experience [and that] they almost want an interim step," said Guise.
Like Storyhive's $100,000 envelope, Guise said the org is looking for projects that demonstrate the diversity of the two provinces, share a story important to the creator, and have at least one female creator in a key creative position.
To apply to the newly launched program, the organization requires creators to submit a logline, a synopsis, a detailed pitch document, title card, box art and their proposed budget. 

The doc edition will select 15 projects via online votes, with the other 15 docs chosen by a jury of Telus execs and industry experts.
Storyhive's Documentary Edition announcement follows the recent launch of its Immersive Edition in February. The virtual reality initiative provides creators with mentorship and $40,000 in funding towards crafting their own VR project.
Finished projects from both programs will be available on Telus Optik OnDemand and on Storyhive's YouTube channel.
Intake for the Documentary Edition runs to July 3, 2018, with voting set to take place from July 30 to August 2. Winners will be announced in September.