Terreur 404 nabs best Canadian series at T.O. WebFest
The drama series from Productions Casablanca picked up the prize at the fifth annual event.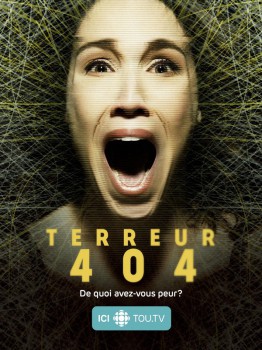 Productions Casablanca's Terreur 404 (ICI Tou.TV), LoCo Motion Pictures' How to Buy a Baby (CBC) and Tinman Creative Studios' Super Science Friends were among the big winners at the fifth annual T.O. WebFest.
Held on May 26 at Toronto's CN Tower, the digital content festival and conference aims to support digital creators across Canada and the world by showcasing and celebrating their work. All told, Canadians took home 11 of the event's 22 prizes.
On the night, drama series Terreur 404 picked up best Canadian series, while Super Science Friends won best animated content and best science fiction and fantasy series.

On the comedy side, Toronto-based iThentic's 10-part webseries Save Me (CBC) nabbed the prize for best comedy.
In addition, How to Buy a Baby's Jeremy Schaulin-Rioux walked away with the award for best editing and People Watching writer/director/producer Winston Rowntree won the prize for best screenplay. Produced by Lapaire Productions, the 10-part animated series recently snagged the 2018 Canadian Screen Award for best web program or series, fiction.
Meanwhile, Small Talk (CBC) won in the best family content category and Fauxheiman Films' Haunters: The Musical (Shaftesbury) won best ensemble performance.
Other winners from the night include NDNs on the Airwaves Podcast Documentary Series, which picked up the IWCC Canadian Spotlight award and the prize for best podcast series; and Queer (Self) Portraits: Inspired by the 10×10 Photography Project for best LGBTQ+ story.
International winners include This is Desmondo Ray! (Australia) for best drama series, while Mexico's A User's Guide to Love won best documentary and lifestyle series.