Karen Walton named Nell Shipman recipient
The Toronto ACTRA Women's Committee award recognizes a female-identifying producer, writer or showrunner who has advanced gender equality in the industry.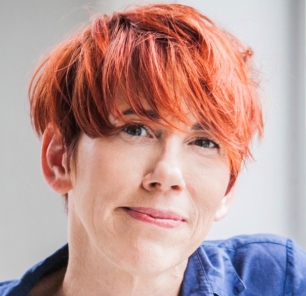 The Toronto ACTRA Women's Committee (TAWC) awarded writer and producer Karen Walton with its fifth annual Nell Shipman Award at a ceremony in Toronto on May 25.
The Nell Shipman Award is given to a female-identifying producer, writer, showrunner, mentor or programmer who has advanced gender equity in the Canadian film and TV industry. Former president of the Writers Guild of Canada Jill Golick presented Walton with the award.
Walton's credits include the cult horror Ginger Snaps, as well as series such as Orphan Black, Queer as Folk and The Many Trials of One Jane Doe. She recently served as showrunner in residence for the CFC's Bell Media Prime Time TV program and in 2016 she was awarded the Canadian Screen Award's Margaret Collier Award for screenwriting.
In 2007, Walton founded the Facebook group, inkcanada – Canadian Screenwriters & Their Sketchy Friends, dedicated to fostering free exchanges between Canadian storytellers. Today, more than 5,500 creatives are members of the group.
Past recipients of the Nell Shipman Award include Adrienne Mitchell, Jennifer Podemski, Sheri Elwood and Laurie Finstad-Knizhnik.