B.C. producer Arvi Liimatainen dies at 68
During a career that spanned four decades, Liimatainen worked on Canadian films and TV series including CBC dramas Da Vinci's Inquest and Intelligence.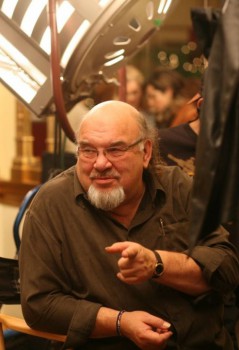 Arvi Liimatainen, a B.C. producer whose career spanned more than four decades, has died at the age of 68.
A champion of B.C.'s local industry, Liimatainen served as a producer on a number of Vancouver-shot Canadian TV series, including Da Vinci's Inquest and Intelligence (both produced by Haddock Entertainment for CBC). He died May 19 after a battle with cancer.
Liimatainen's feature production credits include Cowboys Don't Cry, Bye Bye Blues and Marine Life, all of which were helmed by Canadian director Anne Wheeler. His other credits include Brent Butt's comedy series Hiccups and most recently the CBC drama The Romeo Section.
"Arvi was a longstanding and valued member of the CMPA and one of the pioneers of the B.C. Branch and we are sorry to hear of his passing. Arvi was a mentor and friend to many and his contribution lives on today in their work as independent producers," said CMPA's B.C. branch in a statement.
Liimatainen was also the former chair of Banff International Television Festival and a former board member of the National Screen Institute.
Kevin Eastwood, who worked with Liimatainen on a number of projects including The Romeo Section, described him as a "legend" of the Vancouver industry who was instrumental in mentoring subsequent generations of producers.
Producer Chris Haddock met Liimatainen prior to the third season of Da Vinci's Inquest and said the pair formed an instant friendship and working partnership. "I can't overstate his influence upon all of us who had the good fortune to work with him as a grand puzzle master who made the circus run on time. His experience, wisdom, enthusiasm, humour and love guided so many of us along our paths," he said.