In brief: United We Fan to make U.S. debut at AFI Docs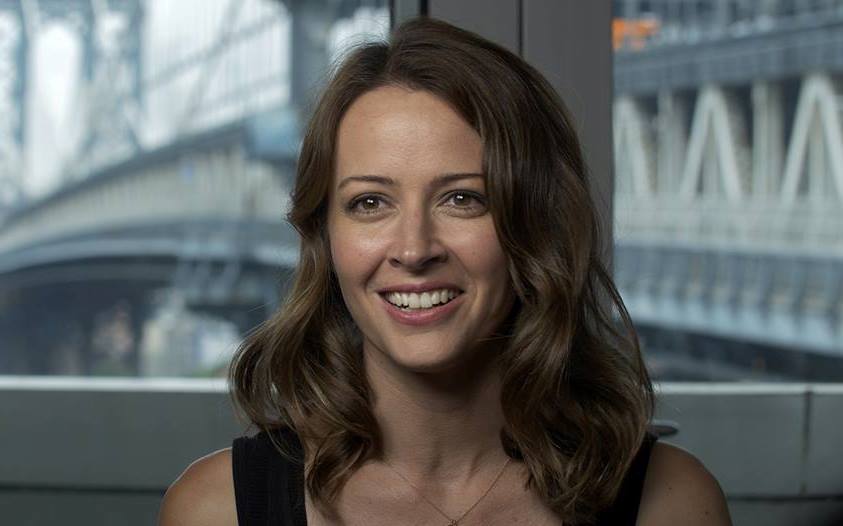 Plus: Inside Out introduces its inaugural Innovation Award, Canadian projects head to the New York Television Festival and more.
Michael Sparaga's United We Fan to screen at AFI Docs
United We Fan (pictured), the second feature-length documentary from Toronto-based filmmaker Michael Sparaga, will make its U.S. debut at AFI Docs next month. Set to screen at the Washington D.C. festival on June 14, the project explores how superfans of famous TV shows fight to keep them on the air. The doc, produced by Toronto's Pancakes and Eggs Productions, made its world premiere at Hot Docs earlier this year. It was developed and produced in association Super Channel. In Canada, the film is distributed by Toronto's Blue Ice Docs. Producers on the project are Sparaga and Joel Roff, while executive producers are Sheryl Kotzer, Justin Rebelo, Robin Smith and Neil Tabatznik. In addition, director Charlie Tyrell's My Dead Dad's Porno Tapes (produced by Toronto-based LaRue Entertainment) is also headed to the fest in the short film category.
Inside Out LGBT Film Fest announces Innovation Award nominees
Toronto's Inside Out LGBT Film Fest has announced the filmmakers competing for its inaugural Innovation Award. Established through Inside Out's Strategic Innovation Fund, through a gift made by the late James Stewart, the $10,000 award aims to improve the pipeline to production for LGBTQ filmmakers. The prize will be given to a filmmaker whose feature demonstrates innovation and a commitment to authentic and positive representation of LGBTQ2S people. The nominees include directors Kiko Goifman and Claudia Priscilla for the film Bixa Travesty; director Filipe Matzembacher for Hard Paint; director Katharina Mueckstein for L'Animale; director Crystal Moselle for Skate Kitchen; and director Irene Lusztig's Yours in Sisterhood. 

Canadian Cinema Editors select lifetime achievement award winner
Steve Weslak has been named the recipient of the Canadian Cinema Editors (CCE) lifetime achievement award. Weslak, who has edited features for HBO, BBC, PBS, the NFB and others, has previously been nominated for six Gemini Awards. In 2015, he won a Canadian Screen Award for best picture editing in a documentary for Our Man in Tehran and the Black Dolphin Trophy for editing at the Cannes Corporate Media & TV Awards for the HBO feature, Tales From the Orang Trade. Weslak was selected by a panel of fellow editors, directors and industry professionals.
Fahrenheit 451 heats up Ontario's film industry
HBO's upcoming film Farenheit 451 spent more than $9.6 million on local wages for 1,700 cast, crew and extras, while filming in Ontario in 2017, according to a release from the Motion Picture Association – Canada. Filmed in Toronto and Hamilton, production spend included $2.9 million on local rentals, set decoration, production and supplies; $435,000 on transportation; $405,000 on local catering; $285,000 on hotels; and $235,000 on local wardrobe and dry cleaning. Based on the novel of the same name  by author Ray Bradbury, Farenheit 451 follows a fireman in a future society where books are banned. The feature stars Michael B. Jordan, Michael Shannon, Sofia Boutella and Toronto comedian and internet personality Lilly Singh.
Two Canadian projects tapped to compete at the New York Television Festival
The New York Television Festival (NYTVF) has selected two Canadian projects to compete in its comedy section for the 2018 independent pilot competition. Kristal Clear, created by Amanda Fahey, follows an internet celebrity who reunites with her estranged identical twin after she discovers she's invisible. Meanwhile, Marie-Marguerite Sabongui and Benedict Moran's The Mission will also compete. The project follows a Canadian diplomat at the United Nations who tries to make a difference while dealing with eccentric characters.