Cameras roll on Ingrid Veninger's seventh film
Before We Think, produced by pUNK Films, is currently in production in Barcelona.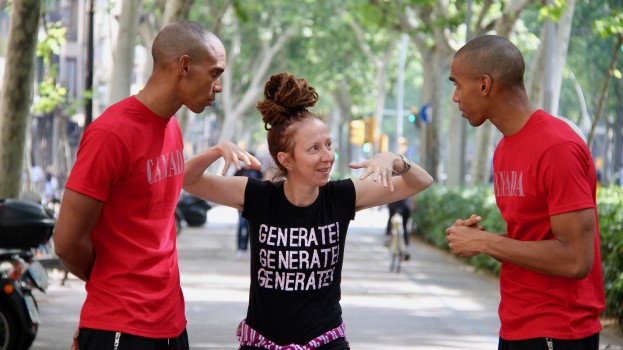 Production is underway in Barcelona on Ingrid Veninger's seventh feature, Before We Think (wt).
Written and directed by Veninger and produced under her pUNK Films banner, the film is structured in five parts and follows interconnected narratives from characters in different parts of the world.
Production will take place in several different cities over the summer, including Barcelona, Whitehorse, Toronto, Wilmington, NC and Dar es Salaam in Tanzania. Post-production is set to start in September with Toronto's Deluxe Post Production.
The Barcelona cast is comprised of Rubert and Rubildo Donatien Dinza.
Veninger made her directorial debut in 2008 with Only, she's since written, directed and produced five other features including Porcupine Lake, which premiered at TIFF in 2017 and was later picked up by Breaking Glass Pictures for distribution in the U.S.
Photo by Leon Guallart Diaz.