Production underway on Vintage Tech Hunters
The series is produced by Boat Rocker's unscripted arm Crooked Horse Productions and will air on Bell Media's Discovery.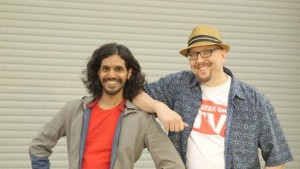 Filming is underway on new half-hour series Vintage Tech Hunters, produced by Boat Rocker Media's unscripted arm Crooked Horse Productions.
The 14-part series for Discovery follows collectors Shaun Hatton and Bohus Blahut as they look for ancient valuable tech in attics, garages, flea markets and auctions.
The production, which is co-financed by Boat Rocker Studios and Discovery, will take place across North America in Toronto, Ottawa, Niagara, Los Angeles, Dallas and Chicago. Boat Rocker Rights holds the international distribution rights to the series. The show will air on Discovery in Canada in fall 2018.
Exec producers on the series include Boat Rocker's Ivan Schneeberg and David Fortier, along with Crooked Horse's David Lerech and Bree Tiffin, with Discovery's Edwina Follows. Robert Scott serves as series producer.
Boat Rocker announced the launch of Crooked Horse in 2017 as it looked to expand its focus in the unscripted space. The new division launched with a pair of projects, including Late Nite Eats, which is produced in partnership with Cooking Channel in the U.S.
Following the launch of Crooked Horse, Boat Rocker in September 2017 announced it had acquired unscripted producer Proper Television and its distribution arm Proper Rights. Proper produces the reality format Canada's Worst Driver, which has aired on Discovery in Canada for 13 seasons. 

L to R: Hosts Shaun Hatton and Bohus Blahut.