eOne builds out Canadian development slate with book-based IP
Among those projects is an adaptation of Nathan Ripley's thriller Find You in the Dark, with Patrick Tarr attached as showrunner.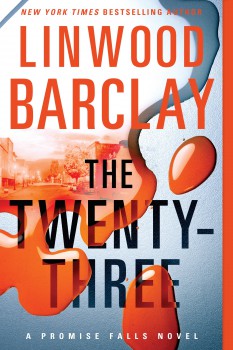 eOne has added a number of literary properties to its Canadian development slate, including titles from Canadian authors Linwood Barclay and Nathan Ripley.
Among those is Find You in the Dark, based on Toronto-based Ripley's thriller of the same name, about a retired tech-billionaire who becomes obsessed with digging up the undiscovered remains of serial-killer victims. Patrick Tarr (Cardinal, Saving Hope) is attached as showrunner.
The global studio is also in development on an adaptation of the first book in Kelley Armstrong's Exit Strategy series. Alex Zarowny (Wynonna Earp, Private Eyes, Lost Girl) is attached as showrunner on the psychological thriller, which follows a disgraced city cop who is discharged from the force for the in-cold-blood killing of a perpetrator whom she knew would get off on a technicality. However, after attempting to start a new life and opening a hunting lodge in Muskoka, an unexpected turn of events lead her to become a contract killer. Armstrong is an Ontario-based author whose other works include Darkest Powers and A Darkness Absolute.
Also on eOne's in-development slate is an adaptation of Barclay's Promise Falls trilogy (pictured). Shawn Piller and Lloyd Segan of Piller/Segan are coproducing the project about a series of strange, seemingly disconnected occurrences that bring the dark secrets of a town to light. Barclay is attached as a writer on the project, with Lynn Coady (Mary Kills People, The Disappearance) consulting.
In addition, the global studio has optioned the rights to Jen Agg's memoir I Hear She's a Real Bitch, based on Agg's experiences as a Toronto restaurateur and activist, and The Bad Doctor from physician, columnist and graphic novelist Ian Williams. The latter is a graphic novel about a doctor who struggles to deal with his own problems as much of those of his patients.
As well, eOne is still in development on a pair of previously announced projects. Murder as a Fine Art, based on Canadian novelist David Morrell's (Rambo: First Blood) psychological thriller, is being penned by Irish writer Declan Croghan (Waking the Dead, BBC). The project has added producers Gillian Berrie and Claire Moorsom of Sigma Films (Outlaw King, Under the Skin) and U.K. actor Robert Carlyle (Trainspotting, Once Upon A Time), who joins the project as lead and executive producer. As well, the Fiona Griffiths Mysteries series, from U.K. author Harry Bingham is also in development. Piller Segan is producing that project, while Shernold Edwards (Anne, Sleepy Hollow) is attached as a writer.
News of the option deals and various attachments comes as eOne's Canadian scripted team continues to ramp up its focus on development, in particular for projects adapted from literary properties. According to eOne, it delivered 89 episodes of Canadian drama in the last broadcast year.
Image: Shutterstock