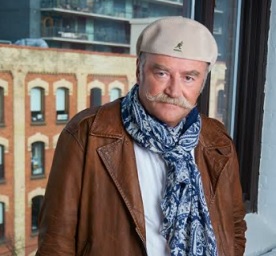 Boat Rocker Media has acquired a majority stake in Insight Productions, the companies announced Friday.
John Brunton (pictured), Insight's chairman and CEO will continue to run all aspects of the company, which produces a number of Canada's biggest unscripted series including The Amazing Race Canada and The Launch. The senior management team and showrunners remain in place, as will the entire Insight team. As previously announced, Barbara Bowlby, Insight COO and president, is stepping down but will remain a senior advisor and shareholder of the company.
Under the new structure, Insight will continue to operate as an independent business unit, with Boat Rocker providing capital investment as well as business and strategic support. Financial terms were not disclosed.
"John and Barb have built an incredible business over the last four decades and we are proud to become partners with such pillars of the Canadian production industry," said John Young, CEO, David Fortier and Ivan Schneeberg, co-executive chairmen of Boat Rocker Media, in a statement. "We are equally excited to collaborate with some of the best showrunners and producers in Canada as Insight's incredible team continues to raise the bar with domestic and international broadcasters alike."
"We've had the great pleasure of counting John, David and Ivan as friends and respected colleagues for many years, so we're delighted to join forces with them and Boat Rocker," said Brunton and Bowlby in a joint statement. "Boat Rocker's investment in our company and our team amplifies our ability to expand and diversify Insight's development slate and allows us to plunge more aggressively into the digital world."
As well as producing local adaptations of such formats as Big Brother, Insight and Bell Media are in production of the second season of the music competition format The Launch, which is being shopped globally as a format by Sony Pictures Television. Insight is also partnering with Second City Entertainment and Netflix to produce a comedy special about the Canadian comedy series SCTV featuring a reunion of its cast.
Insight was originally founded in 1970 by John Watson and Pen Densham, who sold the company to Brunton in the late 1970s.
From Realscreen