Great Pacific Media unveils Queen of the Oil Patch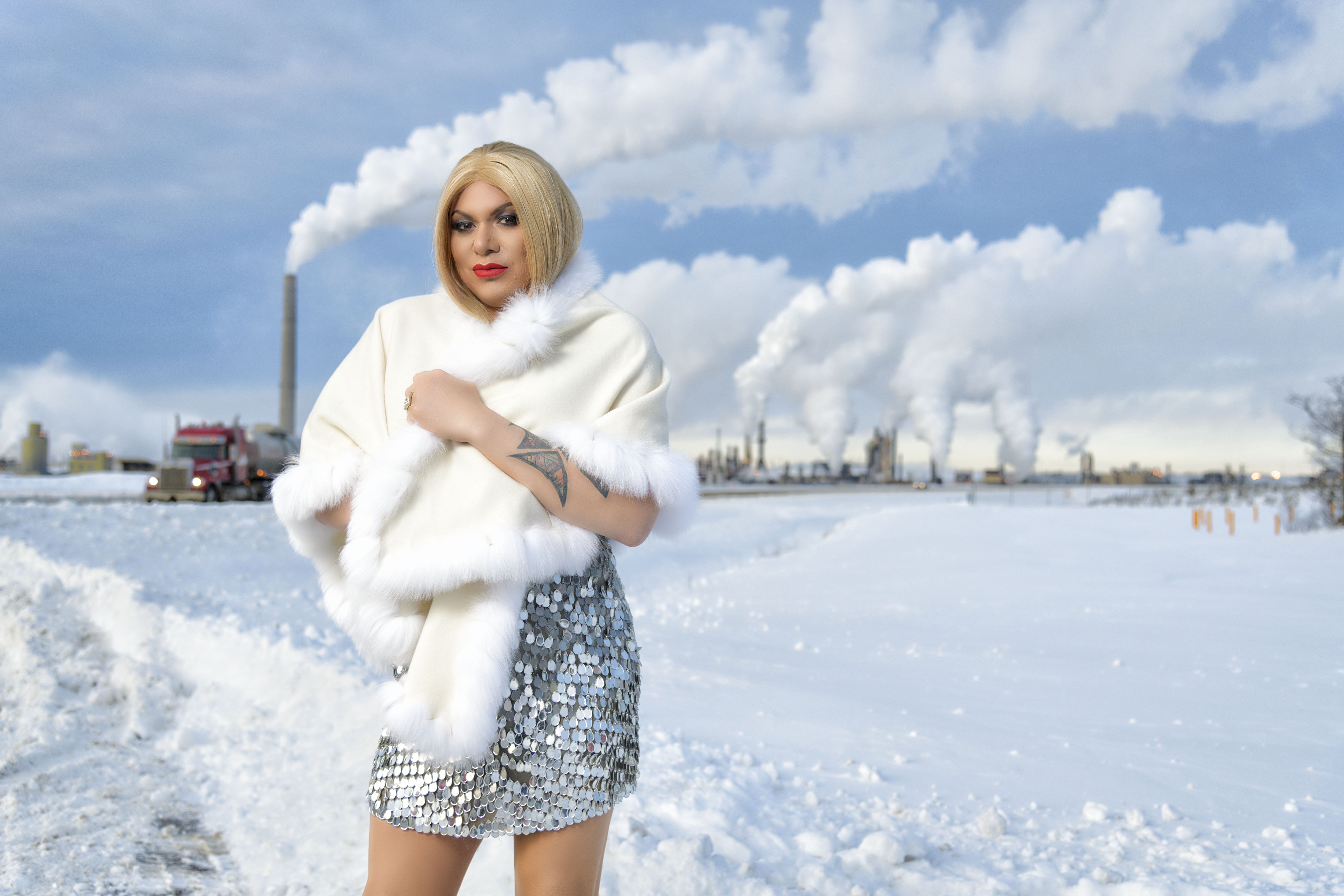 The eight-episode, half-hour docuseries following a two-spirited Indigenous entrepreneur will premiere on APTN in June.
Great Pacific Media, the factual arm of Vancouver's Thunderbird Entertainment, has unveiled a new docuseries for APTN.
The eight-episode, half-hour Queen of the Oil Patch follows Massey Whiteknife, who is two-spirited (a traditional Indigenous term used to broadly reference the Indigenous LGBTQ community).
Whiteknife is an openly gay Indigenous entrepreneur from the Mikisew Cree First Nation, whose multi-million-dollar oil empire in Fort McMurray was devastated by the collapse of oil prices and the 2016 fire. The show follows Whiteknife as he looks to rebuild his life with the help of his alter ego, a fearless woman named Iceis Rain.
Queen of the Oil Patch is produced by Métis director Neil Grahn, Great Pacific Media CEO Mark Miller and VP of production Kelly McClughan. The concept for the series was developed by Vancouver-based Kah-Kitowak Films, in partnership with APTN. Kah-Kitowak Films works in partnership with Great Pacific Media and produces factual content with a focus on positive Indigenous stories.
The series will premiere on June 5, 2018 on APTN East and West at 10:30 p.m. and on APTN North at 4:30 a.m. CT.
The show's digital media component was designed by Montreal-based LVL studios. It includes a web app, webisodes, a Cree language game and opinion polls.