Producer Kevin Tierney dies at 67
An outspoken and passionate filmmaker, Tierney left an indelible mark on Canadian film.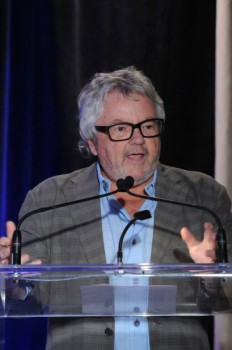 Veteran Montreal filmmaker Kevin Tierney died on May 12 at the age of 67, after a battle with cancer.
His family confirmed the news on Tierney's Facebook page.
Tierney produced and wrote the top-grossing Canadian film of all time, Bon Cop Bad Cop, which took home more than $12 million at the box office in 2006 and earned him a Genie Award for best motion picture.
Over the course of his career, he produced more than 25 titles, including 2003′s Twist, 2009′s The Trotsky and 2010′s Good Neighbours, all of which were written and directed by his son Jacob Tierney.
The president of Montreal's Park Ex Pictures also stepped behind the camera, directing his first and only film in 2011, the bilingual comedy French Immersion, which he also wrote. 

Tierney was an active member of the film and TV community. He served as as a board member of the Canadian Media Producers Association from 1995 to 1997 and again from 2000 to 2007. He was awarded the CMPA's feature film producer award in 2009 for The Trotsky. More recently, he was an arts and culture columnist for the Montreal Gazette. 
"We were deeply saddened to learn of Kevin Tierney's passing. Throughout his long career, Kevin was a passionate filmmaker and proud Canadian who believed in the power of our stories to bring people together. A former board member and recipient of our Feature Film Producer Award, his contributions to our industry as a prolific producer, and to our national discourse as an insightful cultural critic, are beyond compare. He will be greatly missed," the CMPA said in a statement.