Brandon Cronenberg unveils next project
Rhombus Media and Rook Films are set to produce Possessor, the latest feature from the Antiviral writer and director.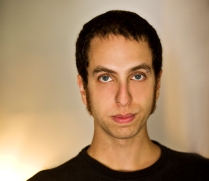 Antiviral writer/director Brandon Cronenberg has unveiled his next project, the sci-fi thriller Possessor. 
Produced by Rhombus Media's Fraser Ash, Niv Fichman and Kevin Krikst, alongside Rook Films' Andy Starke, the film is set to star Andrea Riseborough (The Death of Stalin ) and Christopher Abbott (James White).
L.A.-based Arclight Films will represent worldwide rights to the film, launching sales at the Cannes Film Market.
Possessor follows Tasya Vos (Riseborough), an agent who uses brain-implant technology to inhabit other people's bodies, driving them to commit assassinations for high-paying clients. When a routine job goes wrong, Vos soon finds herself trapped in the mind of a violent man (Abbott).
The film is produced with the participation of Telefilm Canada and the Ontario Media Development Corporation. Elevation Pictures will distribute the film in Canada.
Cronenberg made waves with his debut feature in 2012, Antiviral. The Toronto-shot film world premiered at the Cannes Film Festival in the Un Certain Regard program and competed for its Golden Lion award. It was awarded best Canadian first feature at the Toronto International Film Festival and was distributed in Canada by Alliance Films and in the U.S. by IFC Midnight.