Radio-Canada inks multiple content deals for ICI Tou.TV
More than 700 hours of French-language TV content has been added to the platform as the Quebec industry looks to pool its resources in a bid to compete with global SVODs.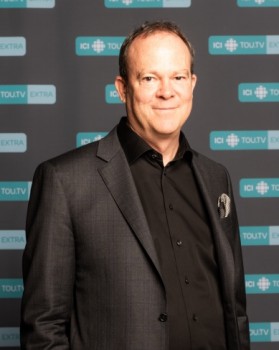 Radio-Canada has inked deals with a number of industry players in Quebec that will see more than 700 hours of content added to its digital platform ICI Tou.TV Extra.
The French-language broadcaster has signed agreements with Bell Media (Canal Vie, Canal D, Z and VRAK), Groupe V Média (V), TV5 Québec Canada (TV5 and Unis TV) and the NFB, with content from those entities launching on the ad-supported VOD platform immediately.
Launched in March 2014, ICI Tou.TV Extra is the premium content channel that lives on ICI Tou.TV, which first launched in 2010. It plays host to current and classic programs from Radio-Canada.
According to a release, the total number of streaming views on ICI Tou.TV and its Extra section had hit 8.6 million by March 2018.
Under these agreements with the various media companies, ICI Tou.TV Extra will add content including everything from documentaries to magazine-style programming, with more content expected to be added over time. New programs added to the platform include season one of V's Huissiers, Unis TV's Jenny, Canal Vie's Design V.I.P. (season three to six), Canal D's Au pays des Mitchifsm, the NFB's Dimanche, Impromptu and La forteresse de Churchill, among others.
"I am convinced that all those who are involved in the production and distribution of French-language content must come together to secure our place against the major international players in the digital world. It is in this spirit that ICI Tou.TV Extra evolves to become a platform open to other French-speaking players," said Radio-Canada executive VP, French services, Michel Bissonnette (pictured).
This announcement follows the Quebec cultural industry's critical response to the Netflix portion of Canadian Heritage's Creative Canada policy and the federal government's refusal to tax foreign-based digital companies.
Recently, during Quebec's 2018 budget, the  government announced it would begin collecting sales tax on services such as Netflix starting in January 2019.
Image: Shutterstock