PBS Kids orders animated series from Atomic Cartoons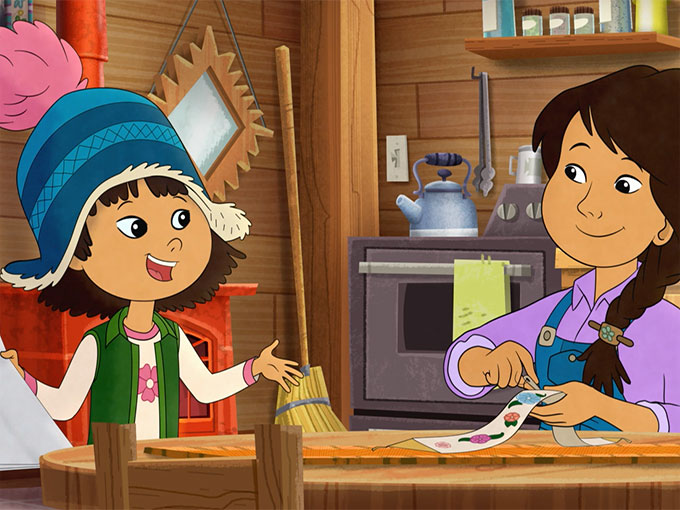 The U.S. pubcaster has greenlit Molly of Denali, which is slated to premiere next summer.
PBS KIDS is doubling down on diversity with a new greenlight for Molly of Denali (pictured), the first U.S. nationally distributed children's series to feature an Alaskan Native lead character. Coproduced by WGBH Boston and Vancouver's Atomic Cartoons, the animated series will premiere next summer on PBS stations as well as the pubcaster's 24/7 channel and digital platforms.
Following a 10-year-old Alaska Native girl from the fictional village of Qyah, the series centres around the daily adventures of running the Denali Trading Post. Each 38 x half-hour episode of Molly of Denali will include two x 11-minute stories as interstitial content featuring live-action depictions of real children and regions in Alaska. There will also be a one-hour special.
Canadian broadcast details will be announced in the coming weeks.
Using video content, interactive games and real-world activities, the series aims to teach kids about aspects Alaskan life. The show's information will be supplemented by local texts including books, online resources, field guides, historical archives and Indigenous knowledge from elders.
Princess Daazhraii Johnson, an Alaskan Native, is serving as creative producer on the series, while members of her community will provide voice talent in key roles (including Molly).
Molly of Denali is being developed as part of the Corporation for Public Broadcasting (CPB) and PBS Ready To Learn Initiative, with funding from the U.S. Department of Education.
In related news, PBS KIDS has announced that Let's Go Luna (previously entitled Luna Around the World) will premiere on November 21, 2018. First announced last July, the series is created by Joe Murray (Rocko's Modern Life, Camp Lazlo) and produced by 9 Story Media Group's Brown Bag Films. It will debut nationwide on PBS stations, the 24/7 PBS KIDS channel and PBS KIDS digital platforms.