James Vs His Future Self heads to Sudbury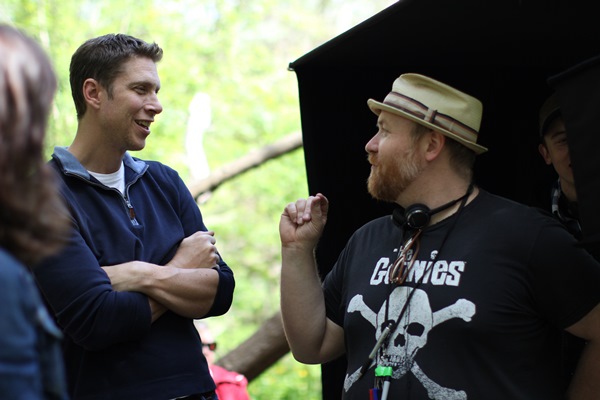 Jeremy LaLonde's fifth feature film, set to begin production next week, will be distributed in Canada by Northern Banner Releasing.
Cameras will begin rolling in Sudbury, ON next week on Jeremy LaLonde's fifth feature film, James Vs His Future Self. 
Co-written by LaLonde (How to Plan an Orgy in a Small Town) and Jonas Chernick (My Awkward Sexual Adventure), the sci-fi comedy follows an ambitious scientist determined to time travel, who is visited by an eccentric older man claiming to be his future self.
The feature is produced by Chernick's Banana-Moon Sky Films, JoBro Productions' Jonathan Bronfman (The Witch) and Neophyte Productions' Jordan Walker (How to Plan an Orgy in a Small Town).
Toronto-based Raven Banner's specialty distribution label Northern Banner Releasing has picked up the Canadian distribution rights, while AMP International is handling worldwide sales for the film at Cannes this week.
Chernick also stars in the feature along with Daniel Stern (Home Alone), Cleopatra Coleman (The Last Man on Earth), Tara Spencer-Nairn (Corner Gas) and Tommie-Amber Pirie (The Go-Getters).
Walker and LaLonde previously worked together on The Go-Getters, a feature about two addicts who want to escape the big city and have to scam and steal their way to get there. Northern Banner distributed the film in Canada.
Image L to R: Jordan Walker and Jeremy LaLonde. Courtesy of Walker Entertainment.