Hollywood Suite preps first-ever original doc
Ferris's Room, directed by Ryan Mains, marks the broadcaster's move into in-house feature production.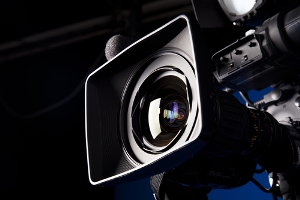 Specialty broadcaster Hollywood Suite has unveiled its first-ever feature production, Ferris's Room.
The 79-minute documentary, directed by Ryan Mains, follows Toronto artist Sarah Keenlyside as she travels to Chicago to recreate Ferris Bueller's bedroom as part of the 30th anniversary-celebrations for the iconic John Hughes flick, Ferris Bueller's Day Off.
Produced by Mains and Hollywood Suite's VP of marketing and content distribution Julie Kumaria, the doc will premiere June 5 at 8 p.m. on Hollywood Suite 80s Movies channel and will also be available on demand on the Hollywood Suite GO app and online. Exec producers on the project are Hollywood Suite president David Kines, VP of programming Ellen Baine and Carpe Diem Media's Frank Bertolas.
Hollywood Suite has been ramping up its early-stage involvement with feature films of late, boarding The Carmilla Movie and Jeremy Torrie's The Corruption of Divine Providence as co-financiers. 

"We at Hollywood Suite are naturally big fans of nostalgic programming, and can't think of a better way to make our entree into long-form content," said David Kines, president, Hollywood Suite, in a release.

In addition to the film, Hollywood Suite has created virtual reality and 360 video experiences of Keenlyside's recreation of Ferris's room, with funding from the CMF.