Seville International picks up Denys Arcand's latest
The Montreal-based eOne subsidiary has acquired the global rights to Arcand's upcoming The Fall of the American Empire, as well as the doc Anthropocene.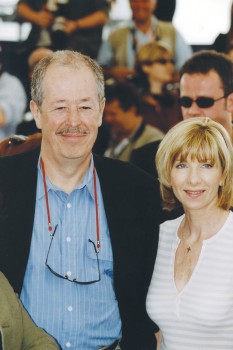 Montreal-based eOne subsidiary Seville International has picked up the international rights to Denys Arcand's The Fall of the American Empire.
Written and directed by Arcand and produced by Cinémaginaire president Denise Robert (1:54), The Fall of the American Empire is a follow-up to Arcand's Oscar-nominated The Decline of the American Empire (1986). His latest film follows a man with a philosophy PhD working as a deliveryman when he gets caught up in a holdup that goes terribly wrong.
Les Films Seville will release the film, which is currently in post production, on June 28 in Quebec.
The feature stars Alexandre Landry (Gabrielle), Maripier Morin (Barman), Louis Morissette (Plan B), Maxim Roy (Bad Blood), Pierre Curzi (The Barbarian Invasions), Vincent Leclerc (White House Down), Patrick Émmanuel Abellard (Bellevue), Florence Longpré (Threesome), Eddy King and Rémy Girard (Frontier).
The deal was negotiated by Poirier for Seville International and Denise Robert on behalf of Montreal prodco Cinémaginaire.
Meanwhile, prior to the Cannes Film Festival starting up next week, Seville International also acquired the international rights to the environmental doc Anthropocene.
The third installment in a series about humanity's impact on the earth, Anthropocene aims to raise awareness about the consequences of humanity's actions across the planet from the Great Barrier Reef in Australia to festivals celebrating metals in Norilsk in Siberia.
The feature is co-directed by Jennifer Baichwal (Long Time Running), Nicholas de Pencier (Black Code) and photographer Edward Burtynsky (Watermark), with de Pencier also serving as a producer on the project.
The doc is part of a multidisciplinary project, which will include museum exhibitions at the Art Gallery of Ontario and National Gallery of Canada, opening in September. The exhibition will later travel to Bologna's Manifattura di Arti, Sperimentazione e Tecnologia (MAST) in Spring 2019.
Seville will launch international sales for the doc at the Cannes film market. The deal was negotiated by Poirier and de Pencier.