Telefilm launches Cancon exhibition program
The new funding will support Canadian theatres' promotional efforts for homegrown films.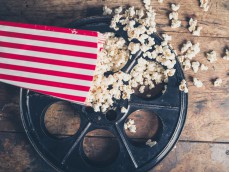 Telefilm Canada has launched a new program aimed at getting more Canadians out to see Canadian films.
The Theatrical Exhibition Program offers up to $15,000 per exhibitor per year as a reward for showcasing homegrown movies, and is open to Canadian-based exhibitors only.
The funding allotted will be based on the number of Canadian films screened by the exhibitor during the preceding year, the number of screenings and the number of admissions to each of the films. The exhibitor must use its funding to cover promotional expenses for the theatrical release of Canadian films in the upcoming year.
"We believe that improving the promotion of Canadian releases will have a positive impact for the audiovisual industry, and that the program will encourage public access to homegrown works. This assistance will enable theatre owners to attract viewers through social networks, Q&A sessions and special promotions tailored to each region and film," Andreane LeBlanc, public relations advisor for Telefilm Canada, told Playback Daily. 
"It meets a need, especially among regional and independent theatres, many of which lack the financial resources to promote Canadian films."
The program is in addition to Telefilm's marketing program, which supports Canadian distribution and production companies in the marketing and distribution of their feature films.
The new program opens May 1 and will accept applications until June 29.
Image: Shutterstock