Inside Out selects eight projects for Finance Forum
Films by Clement Virgo, Reem Morsi, and Kathleen Hepburn and Charlie Hidalgo will participate in the second annual industry initiative.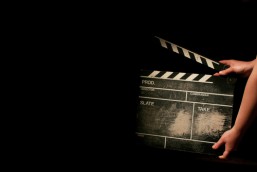 The Inside Out Film Festival has selected eight film projects for its second annual Finance Forum, including projects from Clement Virgo and Kathleen Hepburn.
Launched last year, the forum gives LGBTQ-identified producers and/or producers creating LGBTQ content an opportunity to pitch their projects to Canadian and international executives. For the first time this year, the forum was open to projects from outside Canada. The forum, which is supported by the OMDC and CMPA, has also expanded this year to include a second day of industry programming.
Six Canadian projects were selected this year for the forum, including Virgo's How Black Mothers Say I Love You. Produced by Damon D'Oliveira and written by Trey Anthony and Welsh writer Carys Lewis, the drama follows a family of black women as they deal with their mother's cancer diagnosis.
Honor Thy Mother, written and co-directed by Hepburn, alongside Charlie Hidalgo, the film is produced by Hidalgo. The film follows a queer death doula who must confront past tramaus after her brother is arrested for statutory rape.
Other selected Canadian projects are Trevor Anderson's Docking, produced by Alyson Richards; Fawzia Mirza and Terrie Samundra's Me, My Mom, and Sharmila, a Canada/US/India copro, produced by Mirza; Mark Slutsky's You Can Live Forever, produced by John Christou and written by Sarah Fobes; and Reem Morsi's Queen Tut, produced by Shant Joshi and Bryan Mark.
International projects selected include writer/director Vuk Lungulov-Klotz's Quiltro (U.S.), produced by Stephen Scott Scarpulla, Alexander Stegmaier, Jose na Laban, and Leonara Lonsdale's Ex-Sanguis (U.K), produced by Manon Ardisson and written by Islay Bell Webb.
This year's participating executive mentors are Adrian Love, SVP of marketing and acquisitions at Elevation; Anne-Claire Villeneuve, acquisitions director for Les Films Seville; Charlotte Lopez, sales manager for Protagonist Pictures in the U.K.; Charlotte Mickie, VP of Paris, France-based Celluloid Dreams, as well as Chantal Chateauneuf, manager of North American Operations and Acquisitions; producer Effie Brown (Dear White People); Gosia Kamela, production executive, Drama & Feature Film, Original Programming at Bell Media; Call Me By Your Name producer Howard Rosenman; The Film Collaborative co-exec director Jeffrey Fabian Winter; and Stephen Kelliher, director, head of sales and marketing for Bankside Films.
All the executives will take one-on-one meetings with each of the selected creative teams about their projects.